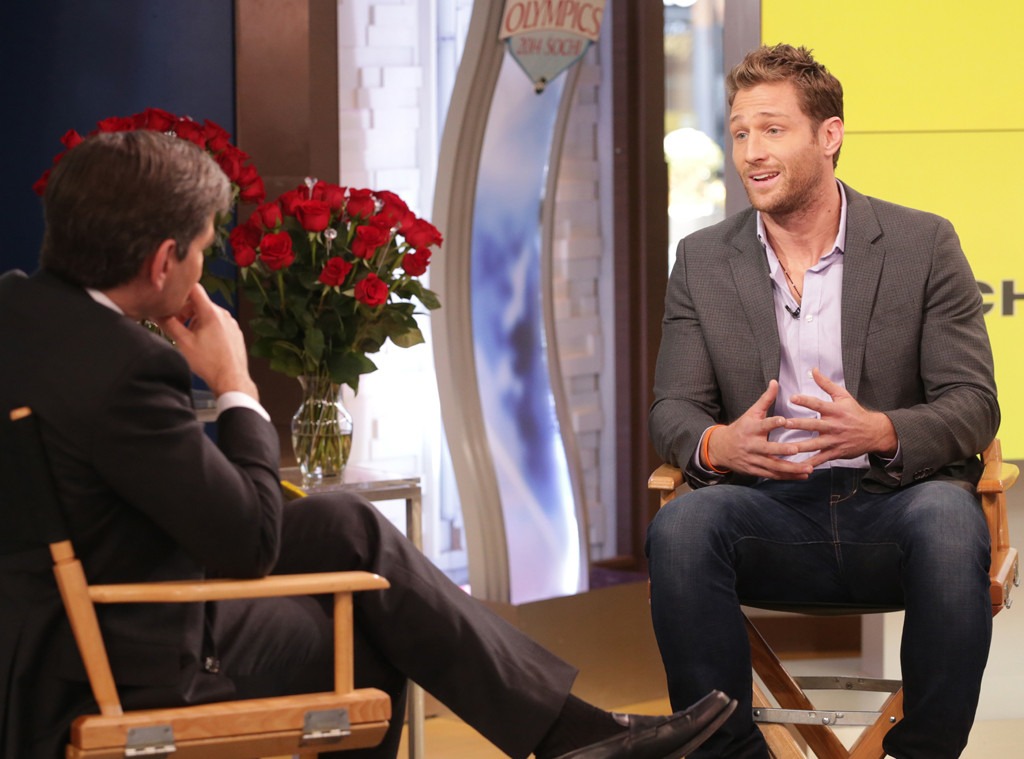 ABC/Fred Lee
The Bachelor's Juan Pablo Galavis is still apologizing for making controversial remarks about a possible gay bachelor contestant two weeks ago.
The reality star originally explained that his comments were "taken out of context" when he told The TV Page that he didn't "think it is a good example for kids to watch that on TV."
But Galavis claims that his message was lost in translation, telling George Stephanopoulos on Good Morning America that "it was a misunderstanding."
"I have a cousin who is gay. His sister is a nun. So it's been around my house all my life," he explained. 
"It's been hard because, to me, when I speak English, it happened to my two months of filming, sometimes the words that I used were not interpreted the way that they should be interpreted, or I use the wrong word. So I will go on my phone, Google and find the right word and do it that way."
Galavis further clarified that "it was a misuse of a word," referring to his use of "pervert" when saying that having a gay bachelor would make the show "too strong…too hard to watch."
Days after the scandal took place, he took to his Facebook page to defend himself and apologize for all those hurt by his comments.
"The word pervert was not what I meant to say and I am very sorry about it," he wrote.
"What I meant to say was that gay people are more affectionate and intense and for a segment of the TV audience this would be too racy to accept…I would never disrespect anyone."