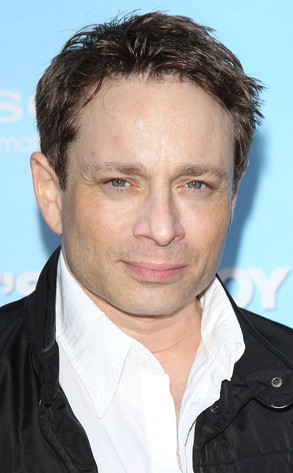 Michael Tran/FilmMagic
Chris Kattan was arrested for DUI early this morning following a crash on a Southern California freeway.
According to the collision report obtained by E! News, the former Saturday Night Live star was traveling on the 101 freeway in Los Angeles when the car he was driving struck a maintenance truck just before 2 a.m. Monday.
The California Highway Patrol apparently received a 911 call that a Mercedes-Benz was weaving all over the roadway at slow speeds, the CHP report states. Kattan allegedly then crossed a cone pattern and struck the Department of Transportation vehicle from behind.