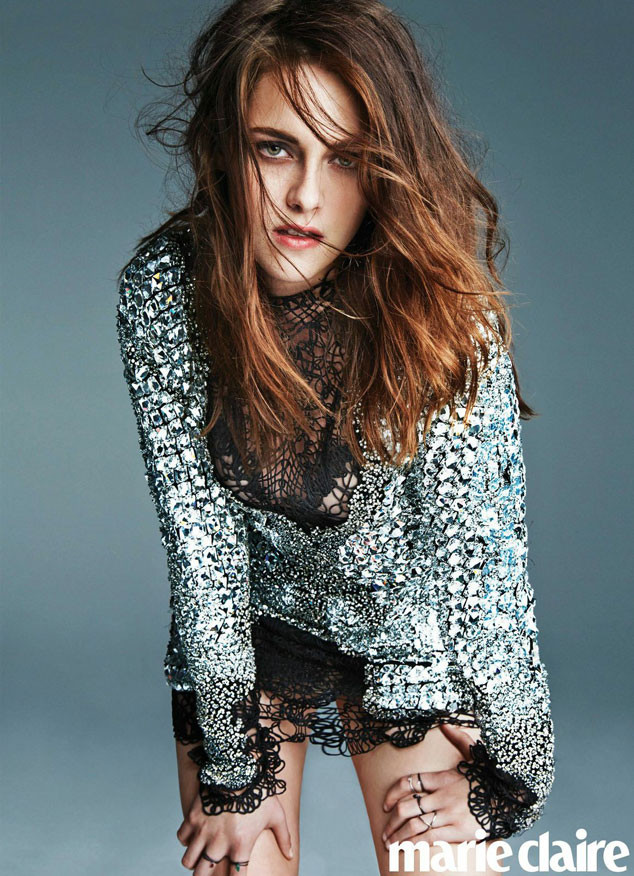 Tesh/Marie Claire
Kristen Stewart didn't immerse herself in work after breaking up with Robert Pattinson.
Instead, the 23-year-old spent 2013 taking road trips with her friends to New Orleans and Nashville, working on her poetry, playing guitar and reconnecting with middle school friends from Woodland Hills, Calif.
In fact, the Twilight star discusses her love life like never before in the March 2014 issue of Marie Claire. During one road trip, for example, Stewart realized that she doesn't have a type. "You don't know who you will fall in love with. You just don't. You don't control it. Some people have certain things, like, 'That's what I'm going for,' and I have a subjective version of that. I don't pressure myself," the actress says. "If you fall in love with someone, you want to own them—but really, why would you want that? You want them to be what you love. I'm much too young to even have an answer for that question.