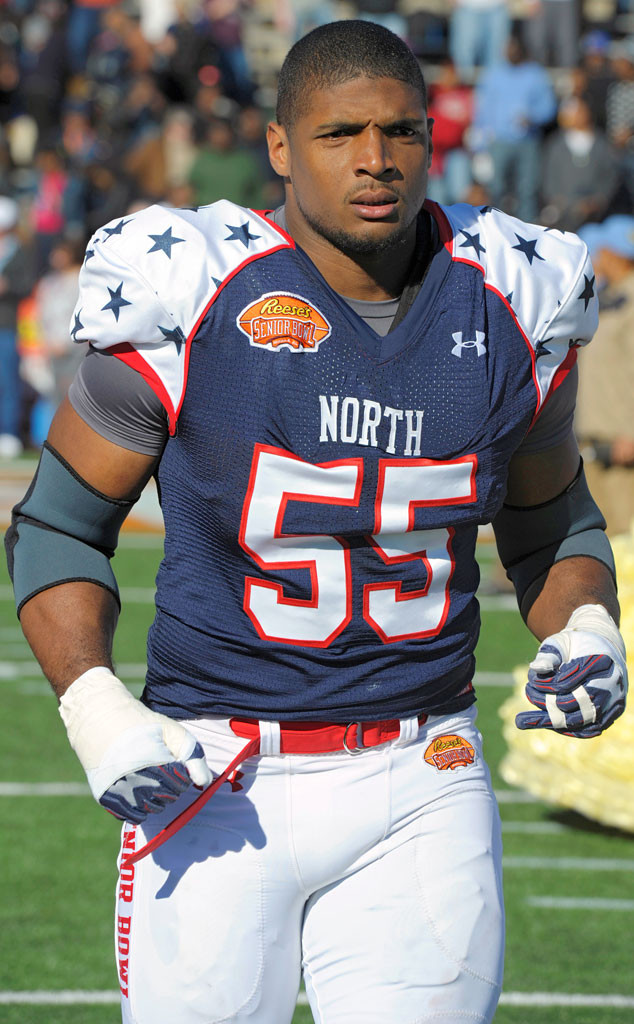 AP Photo/G.M. Andrews
Michael Sam could make history as the first openly gay athlete in the NFL.
The All-American lineman, who is eligible for the NFL draft in May, shared his story on Sunday while speaking to ESPN and The New York Times. "I came to tell the world that I'm an openly, proud gay man," said the University of Missouri senior, who came out to his Tigers teammates in August 2013.
"I want to own my truth," Sam told ESPN's Chris Connelly. "Two weeks ago at The Senior Bowl I didn't realize how many people actually knew, and I was afraid that someone would tell or leak something out about me or tell a story. I just wanted to control the situation and tell my story."
"It's a load off my chest," he said before praising his fellow athletes for their "great" reactions. "They rallied around me, they supported me, and I couldn't have asked for better teammates," Sam said.