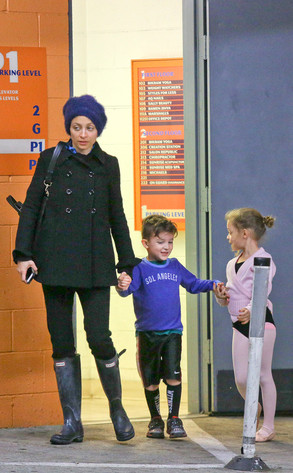 EVGA/AKM-GSI
Who has time for makeup when you're toting your adorable tots to ballgames and ballet?
Luckily for Nicole Richie, who once confessed, "I actually don't know how to put on makeup—at all," it's not a necessity. She flawlessly pulls off the hot mom look sans makeup and in cool weather wear.
The 32-year old fashion designer and TV personality shuttled her 4-year-old son, Sparrow, and 6-year-old daughter, Harlow, to their fun kiddie classes Thursday in Los Angeles, but the night before she stepped out in style.
The super-svelte fashionista was dressed in sexy heels and a stylish fur as she and a friend hit Michael Sheen's 45th birthday bash at West Hollywood hot spot Craig's, where she was...
You guessed it! Makeup-free.