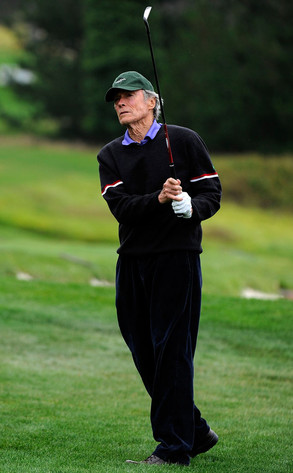 Stan Badz/PGA TOUR
Clint Eastwood to the rescue!
While attending a dinner honoring volunteers on the eve of the AT&T Pebble Beach National Pro-Am this week, the 83-year-old actor and director saved a man who was choking to death, according to the local Carmel Pine Cone newspaper.
Steve John, the executive director of the Pro-Am, was eating some hors d'oeuvres when a piece of cheese got stuck in his throat Wednesday night. He began choking before Eastwood jumped to his aid and performed the Heimlich maneuver on John.