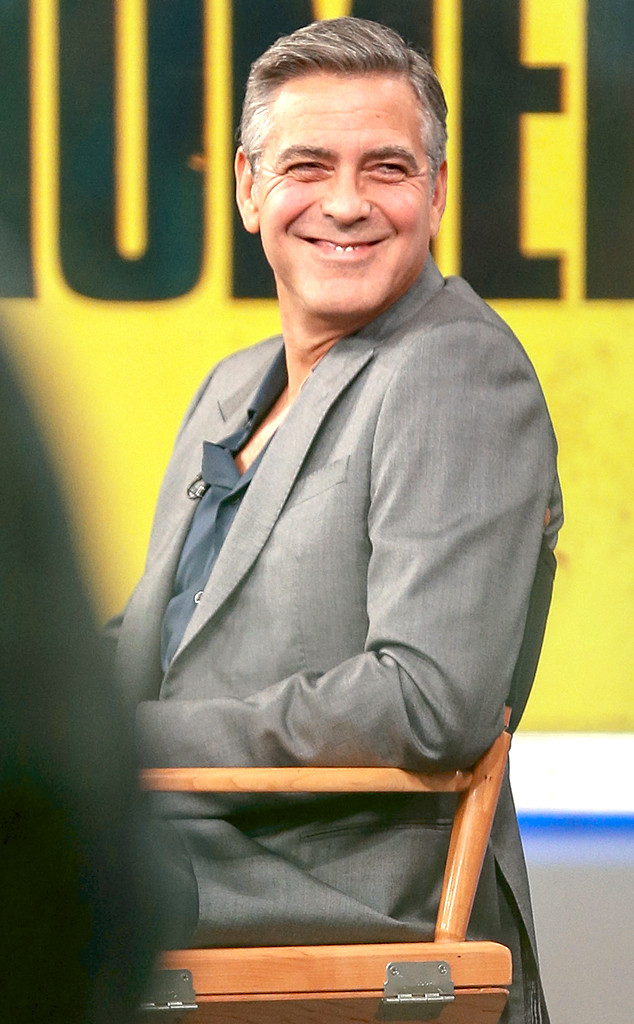 AKM-GSI
OK, so he's not perfect!
George Clooney usually has a Midas touch, but during a recent interview he admitted that there's one thing he isn't good at: singing!
On Popcorn With Peter Travers, the Hollywood star explained how he discovered that he couldn't carry a tune despite the fact that singer Rosemary Clooney was his aunt.
"Here's the thing, when I did O Brother, Where Art Thou? I went into a recording studio and T-Bone Burnett and Joel and Ethan [Coen] assumed that because I was Rosemary's nephew that I would be a great singer, and I kind of assumed that, too," he said.
"Then we got into the recording studio and I sang "Man of Constant Sorrow" with all the music playing and I finished and looked up and there's that glass booth with all of them in it and no one would look me in the eye."