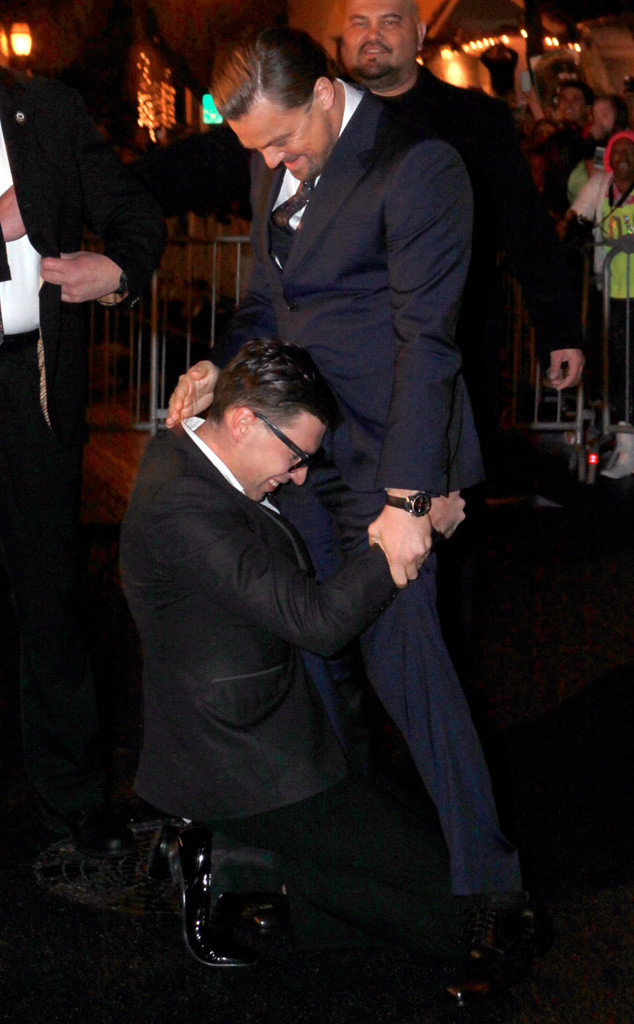 Rebecca Sapp/Getty Images for SBIFF
Bradley Cooper can totally relate.
Less than a month after Vitalii Sediuk took it upon himself to nestle his noggin in the American Hustle star's crotch on the red carpet at the Screen Actors Guild Awards, the 25-year-old Ukrainian journalist has struck again.
His latest target? None other than Leonardo DiCaprio. Or should we say, Leonardo DiCaprio's nether regions.
Soon after arriving at the Santa Barbara International Film Festival on Thursday, the Wolf of Wall Street actor came face-to-face with Sediuk, as the prankster proceeded to kneel down and wrap his arms around the Oscar nominee's legs. (OK, not exactly face-to-face, but you know what we mean.)