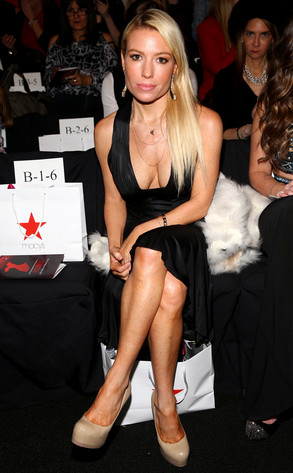 Astrid Stawiarz/Getty Images
Tracy Anderson got in on the New York Fashion Week action yesterday, taking in runway shows, and we caught up with fitness wunderkind at the Mark and Estel show to chat about working with Gwyneth Paltrow, Victoria Beckham, and more.
On Gwyneth's Fitness Secret: "Well, she is just so dedicated, and what's great with her is that she's so consistent, focused and she actually puts the work in," says Tracy. "There is not a trick, and everyone is just not genetically blessed."
Celebs Have it Easier? That's a Major Myth: "Gwyneth had some problem areas when I first met her, and now she is in great shape," reveals Tracy. "Some people look at celebrities and they think 'oh, they have it better than me,' and it's just not true! Some celebrities are doing some unhealthy things. But someone like Gwyneth, I like to celebrate because she is really just a good example," says Tracy.