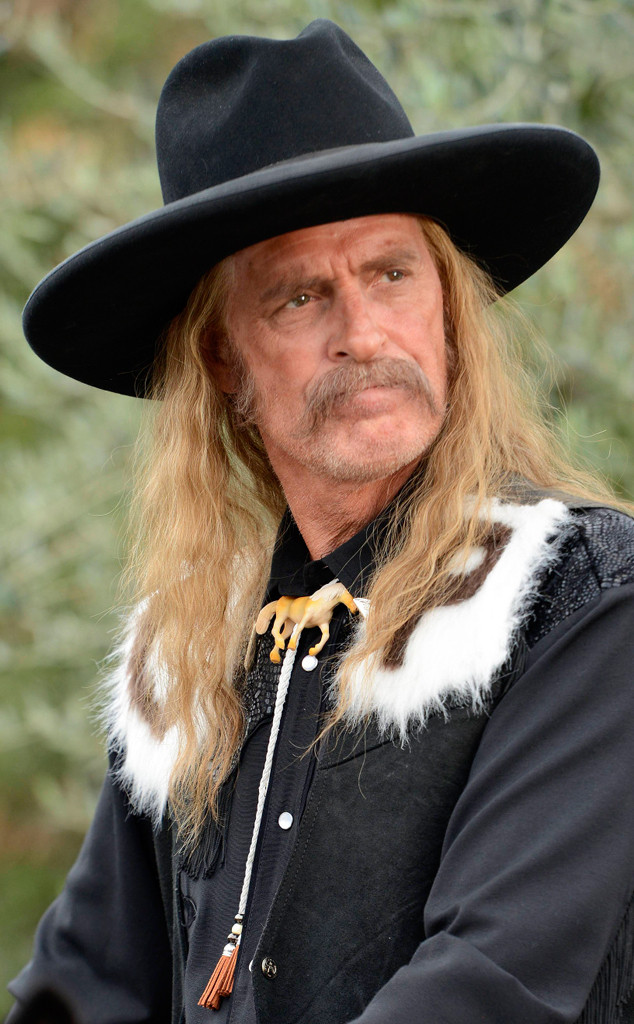 Michael Becker/FOX
Howdy daddy!
Raising Hope welcomes star Martha Plimpton's real-life father Keith Carradine (Dexter and Damages) in tonight's episode, airing at 9:30 p.m., and we've got your exclusive first look at the father-daughter duo in action.
But did you know he and Plimpton's co-star Garret Dillahunt also have a surprising connection: they worked together on Deadwood, and Dillahunt's character actually killed Carradine's! Oops!
"My fake husband on this show fake-murdered my real dad," Plimpton jokes in our exclusive sneak peek at tonight's outing, which takes place at a dude ranch, naturally.