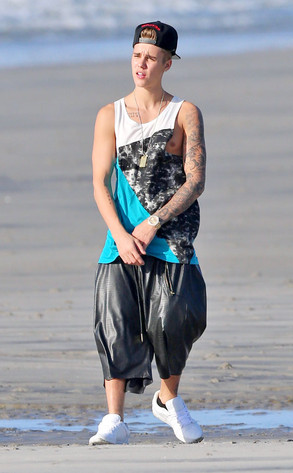 Splash News
The beat goes on in Justin Bieber's absence.
The Los Angeles County Sheriff's Department has wrapped up its investigation into the allegations that Justin Bieber egged his neighbor's home and turns its findings over to the L.A. County District Attorney's Office with the recommendation that it presses vandalism charges against the 19-year-old pop star.
Bieber could end up facing either felony or misdemeanor charges, or prosecutors may reject the case and opt not to file any charges.
And the LASD is hoping it's not the latter.