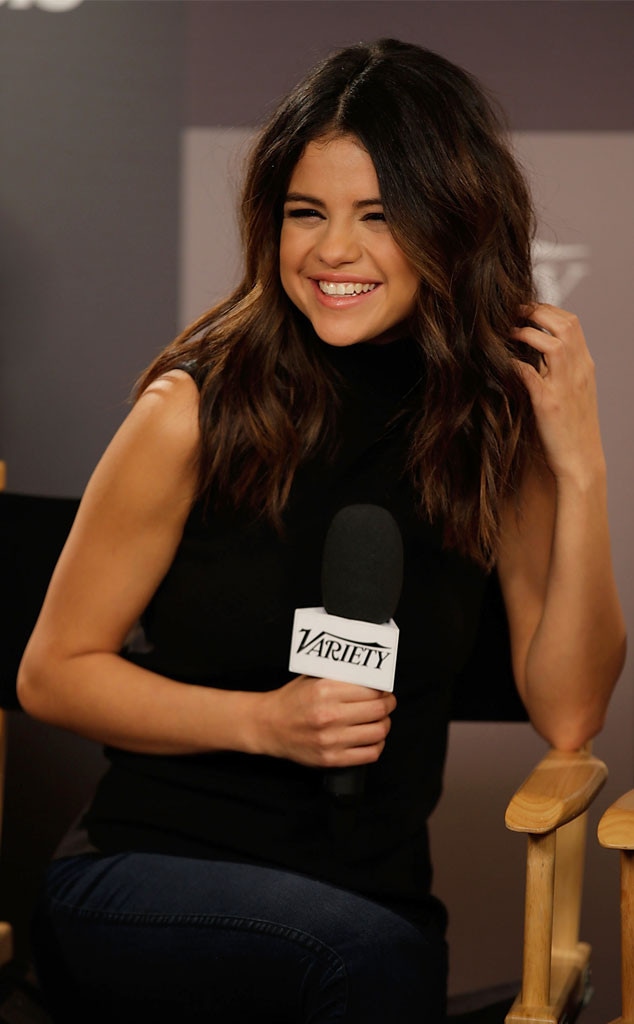 Joe Scarnici/Getty Images for Variet
New details have emerged regarding Selena Gomez's secret stint in rehab last month.
While numerous reports claim the 21-year-old beauty left the Arizona's Dawn at the Meadows treatment center after just two weeks against the advice of medical professionals to attend the 2014 Sundance Film Festival, E! News has learned traveling to Park City, Utah, for the annual event was always part of the plan.
The insider said the facility allows 72-hour leave passes, although Gomez choose to return home after Sundance, where she promoted her film Rudderless, because the former Disney star felt she was strong enough to head back to normal life.
"She felt she took some time she needed away from L.A. and was ready to go back after Sundance," the source said.
Michael Buckner/Getty Images for Entertainment Industry Foundation
The source also insists Selena was not at the facility for any sort of substance abuse issues, as Gomez's rep previously confirmed to E! News on Wednesday.
"Selena voluntarily spent time at Meadows but not for substance abuse," a rep for Gomez told E! News, while a source added that "she just needed to clear her head."
While Gomez was in rehab, she was also on a social media hiatus, as her program forbid cellphones. We're told the "Come & Get It Singer" was allowed one call a day.
But now the singer is back to Instagramming up a storm (sharing a video of herself dancing shortly after the rehab news broke) and is seemingly back to her old self.
She appeared to be in good spirits both at the Beats Music launch party on Jan. 24 and the Hollywood Stands Up to Cancer benefit on Jan. 28.
"She's never been better," a source told E! News on Wednesday of the Spring Breakers star. "She's strong and great."
As for the real reason why Selena sought help? She needed to move past her painful breakup with Justin Bieber, checking into the facility shortly after a photo surfaced of the exes riding Segways together near the Biebs' home in Calabasas.
"The last straw was seeing them on the Segways," the source said. "She needed to work on her emotional life. She needed to learn tools on how to deal with Justin and letting go of that relationship.
"This is the first time she's ever taken the time to deal with issues, to deal with herself, with a therapist."
The insider added that her continuing interaction with Bieber was causing a strain in her relationship with her understandably concerned family and friends.
As of now, "everything is OK at the moment with her family," the source said.
Gomez currently graces Seventeen's March 2014 "Power" issue, telling the mag, "If you're able to look yourself in the mirror every day with the decisions that you make, that's where power starts."
"And sometimes you'll have moments where you feel weak, but they're supposed to encourage you," she continues. "They're supposed to push you and motivate you. I feel like that's something that I always try to do is look at myself in the mirror and really what I've done and every day what decision I wanna make."