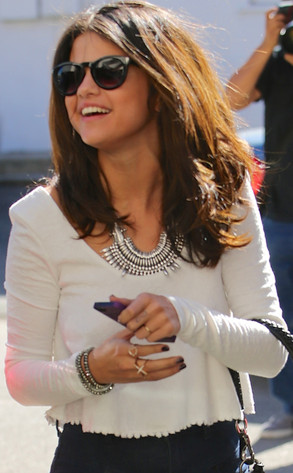 Splash News
Selena Gomez is dealing with a lot right now, but as of Wednesday she's got one less thing to worry about.
Juan Daniel Garcia, who was arrested Jan. 25 outside the singer's Tarzana, Calif., home, pleaded no contest Tuesday to the single count of trespass, L.A. city attorney Frank Mateljan told E! News. The 19-year-old from Arizona was sentenced by Commissioner Dennis Mulcahey to 120 days in jail as a condition of 36 months of summary probation.
Garcia was has ordered not to contact Gomez, 21, and to stay at least 150 yards away from her and her residence. He is also ordered to submit to search and seizure at any time and forbidden from possessing any deadly or dangerous weapons.