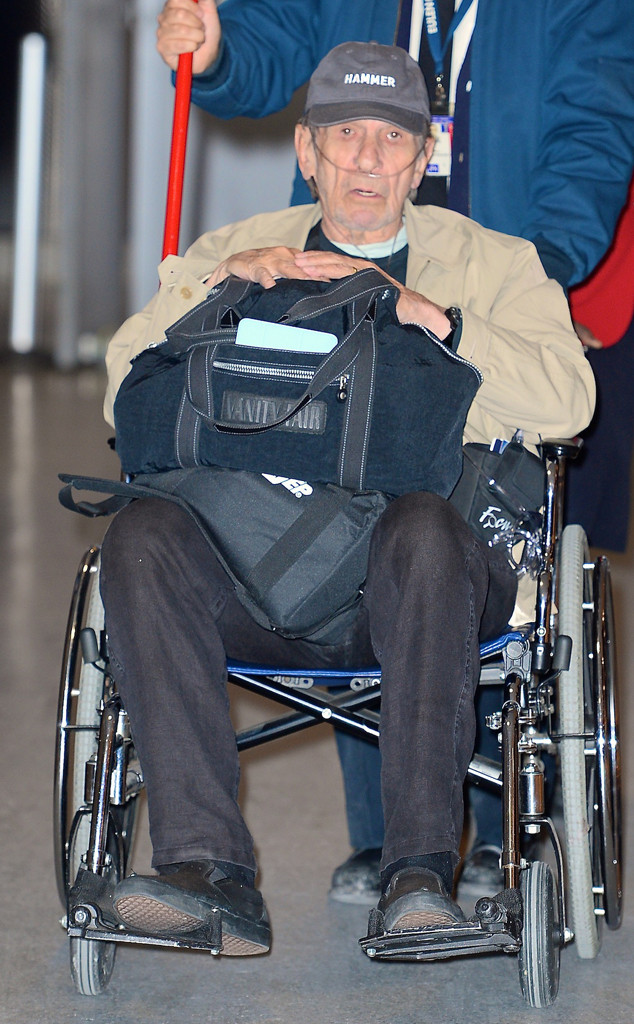 247PapsTV / Splash News
Star Trek's Leonard Nimoy has spoken out about his current medical condition.
The beloved actor worried fans after he was photographed wearing an oxygen mask in a wheelchair at an airport recently.
Nimoy took to Twitter to explain, "I quit smoking 30 years ago. Not soon enough. I have COPD. Grandpa says, quit now!! LLAP [Live Long and Prosper]."
COPD stands for chronic obstructive pulmonary disease, which is said to be caused by smoking.
The disease makes it increasingly difficult to breathe and is one of the most common lung diseases.
Emphysema and bronchitis are the two main forms of the illness.
Nimoy urged followers to follow in his footsteps and cease their smoking habits immediately.