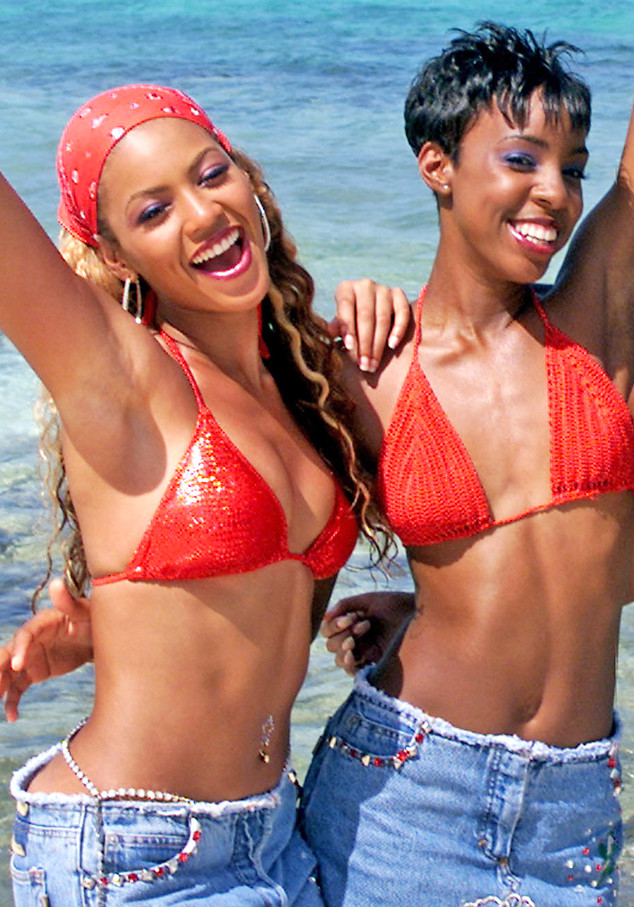 Frank Micelotta/Getty Images
Beyoncé decided to take us all back to the glory days for a Destiny's Child Throwback Thursday gem.
"Cancun 2001," the 32-year-old R&B sensation captioned the vintage Instagram snapshot.
Bey and Kelly Rowland are raising their arms and grinning widely in paradise, sporting similar red bikini tops with matching lipstick and coordinated light denim bottoms. The lovely ladies are posing for photographs during MTV's Spring Break.
But we aren't getting the full taste of the "Drunk in Love" singer's photograph, and that's because she cropped out group members Farrah Franklin and Michelle Williams.