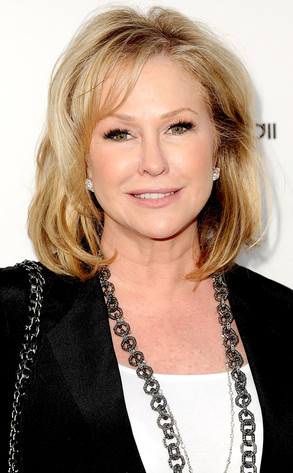 Jason LaVeris/FilmMagic
New York Fashion Week is here—and that means the chicest names are taking in shows, hitting up the coolest parties and of course, strutting their stuff in some of the fiercest street style around. But packing for such a fashionable trip is an event on its own. We spoke with Kathy Hilton during Couture Week about how she prepares (and packs!) when traveling to fashion week, plus the famous mama shared some of her snaps between shows in Paris.
Do you have any go-to packing tips for fashion week?
I think it's important to layer and to wear. And always bring a dressy dress—you never know where you're going to be. I always like to be prepared yet I like to be able to switch my pants up. I love bringing capris and then ones where I can wear my really high, high shoes.
How do you decide what shoes to bring?
I usually bring more shoes than outfits and I carry on with me my shoes, my handbags and my jewelry. And always bring a little outfit just in case because I've lost luggage three or four times when it's the worst timing possible. Like going straight to a wedding and I was in flats, because I travel really comfortable.