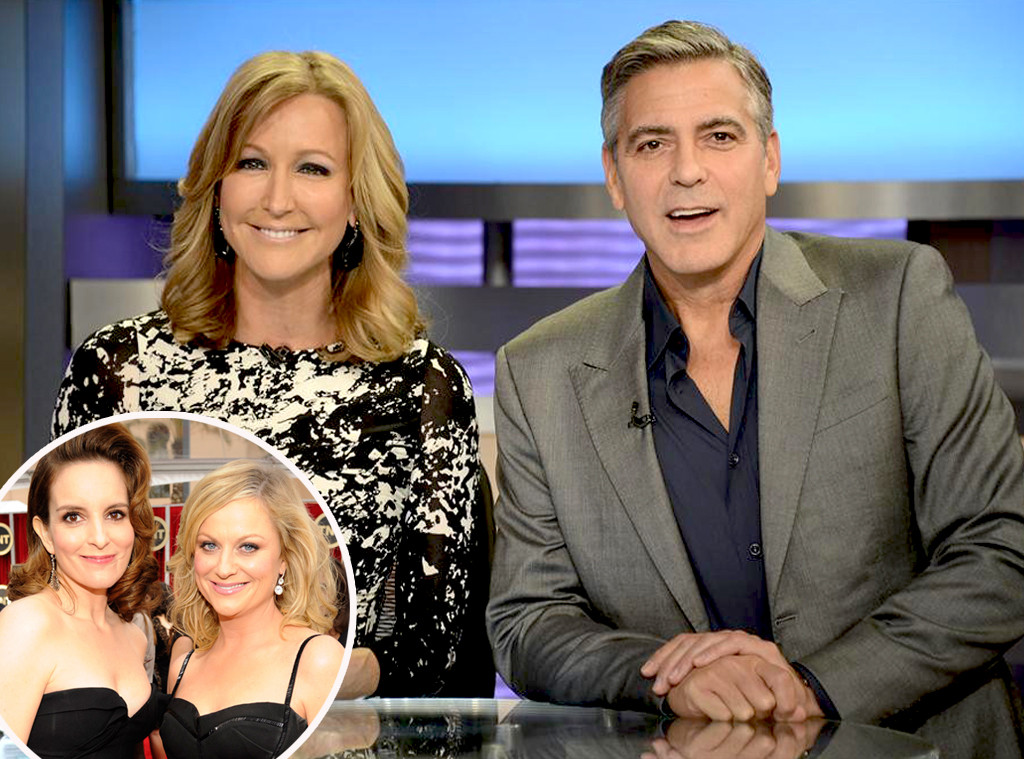 ABC/Ida Mae Astute/Courtesy of Kevin Mazur/WireImage
George Clooney vowed to get back at Tina Fey and Amy Poehler for their Golden Globes crack about his affinity for younger women.
The Monuments Men star first pranked the BFFs (at Matt Damon's expense), only Tina and Amy figured him out pretty quickly. But Thursday on Good Morning America, George revealed he's planning a second revenge prank against the dynamic duo, saying, "I'm doing something that I'm actually ashamed of, that's going to hurt them."
Hmm, we'll believe it when we see it. As for that first prank against Tina? He explained, "I sent her a letter on Matt Damon stationery that said, 'Dear Tina, I may sound like a hypocrite because I laughed at the jokes about George and about Leo but they're kind of known for that and, you know, when you called me a garbage man, you know, it really hurt me and my kid calls me a garbage man now."
George said that two "giant" fruit baskets arrived at Matt's door a few days later with notes attached to them. While the first note was apologetic, the second let the actor know he hadn't tricked Tina and Amy!
That note, as Matt first read aloud on The Late Show With David Letterman, read, "If your note is part of some George Clooney prank, as I very strongly suspect it is, you A-list amateurs are going to have to step it the f- up. We are not some easily confused starlets here. We are grown-ass, professional comedians. Please accept this fruit as a token of our sincerity. Best wishes, Elizabeth Tina Fey, Amy 'Boston' Poehler."
OK, Georgie, game on!