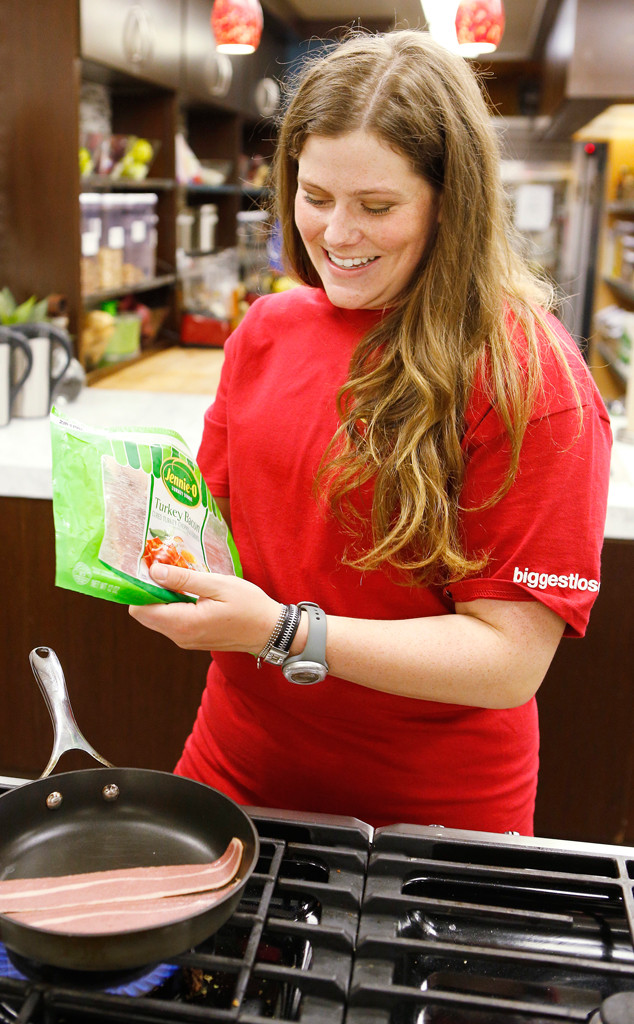 NBC
The Biggest Loser's Rachel Frederickson has sparked a controversy after her dramatic weight loss.
The slimmed-down reality star lost an astounding 155 pounds by the finale, weighing in at 105 pounds on her 5-foot 4-inch frame.
So just how did Frederickson manage to shed more than half of her body weight in such a short amount of time?
She revealed her fitness regimen during a media conference call with reporters (via Reality TV World) on Wednesday, saying "Well, when I'm walking, and I'm working on my treadmill, I work you know, kind of all day."
She added, "And then, you know, I would take 3 to 4 classes a day and have fun with all the people in the room. It was pretty cool. I'd be in Zumbas and I'd be in spin class."