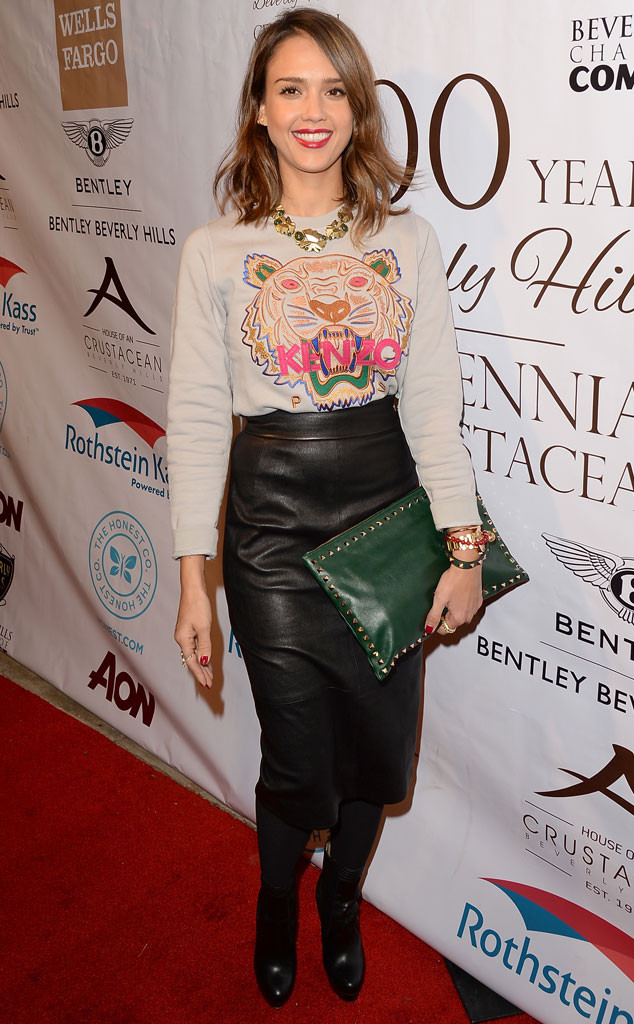 Jason Merritt/Getty Images
Jessica Alba clearly doesn't mind being compared to a certain singing sensation.
After all, check out what the actress happily tweeted out to her followers on Wednesday.
"Heading to yoga the parking attendant told me I look like Rihanna -today's gonna be a GOOD day!" she wrote.
Sure enough, Alba was all smiles while attending the City of Beverly Hills Centennial Party at Crustacean Restaurant in Beverly Hills, Calif., later in the evening.
And while we don't know for sure if the grin stemmed directly from the compliment she had received earlier in the day, it was obviously nice to see her beautifully beaming nevertheless.