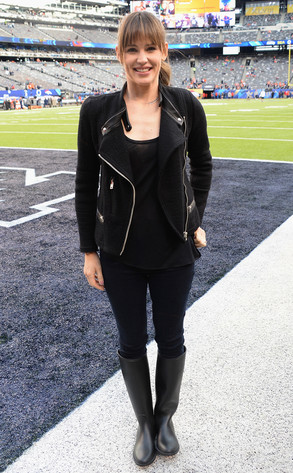 Theo Wargo/FilmMagic
Jennifer Garner and Ben Affleck are headed to Motown (aka Metropolis, aka Gotham).
Garner revealed recently that her family will be spending the summer in Detroit, where filming will get underway on the hotly anticipated Man of Steel sequel, starring her hubby as Batman.
"I'll be there this summer," the Dallas Buyers Club star told Detroit sports radio channel 105.1 FM. "Yep, all summer...Batman is shooting...or whatever it's called. I don't know what it's called. Superman with Batman, or whatever it is. But he is shooting this summer, so we'll be there."