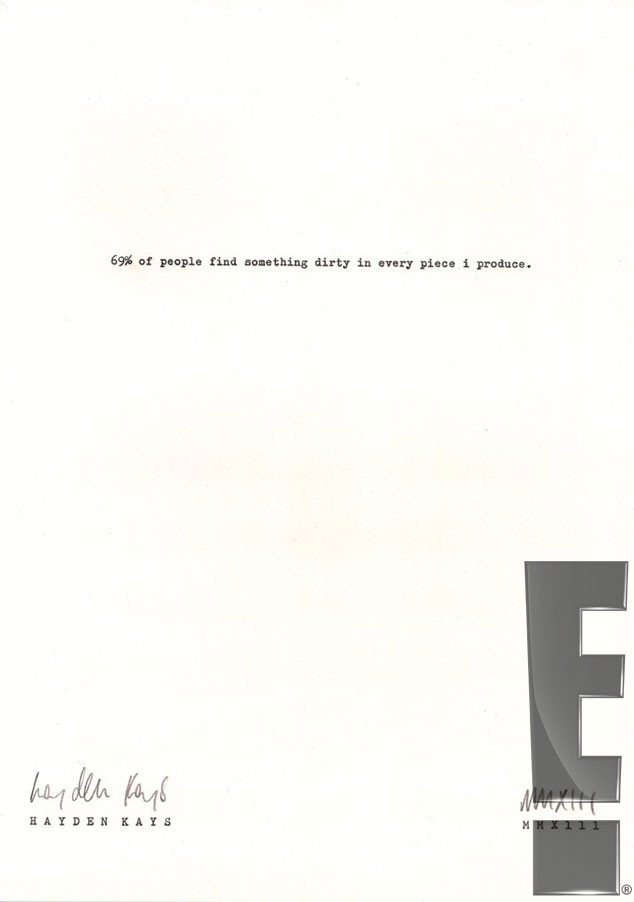 Hayden Kays
Harry Styles has very interesting (and expensive) taste in art.
E! News confirms the One Direction crooner spent a good $33,000 on original pieces by artist Hayden Kays, whose work is both provocative and sexual. But Styles didn't purchase artwork featuring any naked bodies or people in the act. Instead, they're just suggestive (and kind of hilarious) typed works.
"Harry bought 20 pieces of artwork by Hayden Kays. He purchased them last week," a source exclusively tells E! News. "They are original works and they are all unique. They are not prints. They are all done on the same typewriter. Each piece is hand-typed and produced."