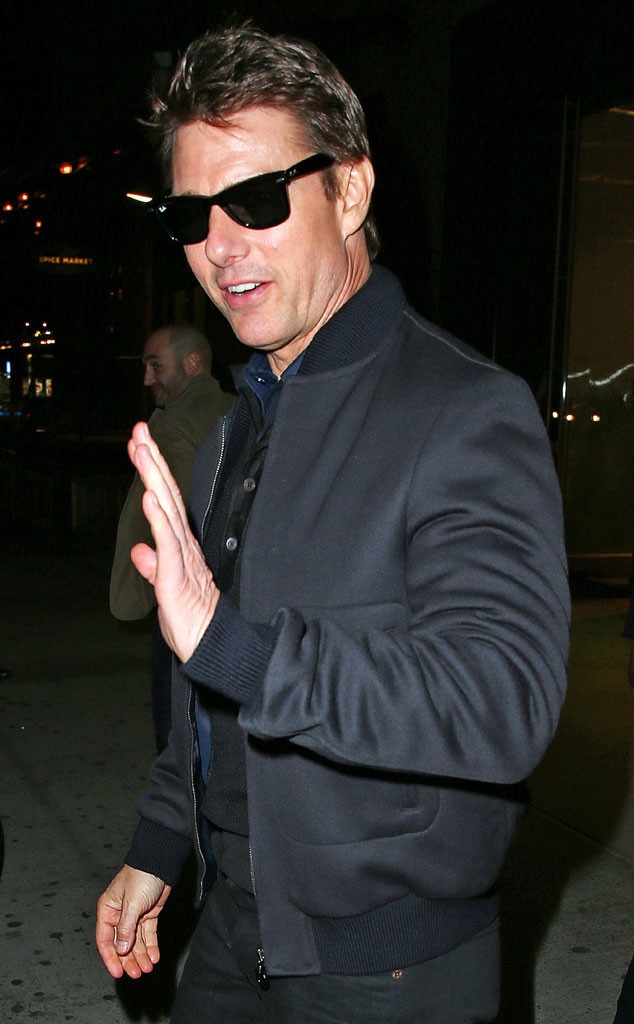 It seems that the legal tables are now being turned on Tom Cruise.
Less than two months after the 51-year-old actor settled his $50 million defamation lawsuit against Bauer Media, the "Oblivion" star is now being sued, thanks to his iconic role in as Ethan Hunt in the famous action franchise.
Timothy Patrick McLanahan is suing Tom Cruise, Brad Grey, Paramount Pictures, Skydance Pictures, Cruise/Wagner Productions and others for copyright infringement because he claims they stole his script idea for the making of the 2011 film Mission: Impossible—Ghost Protocol. 
According to the legal documents obtained by E! News, McLanahan says he wrote a screenplay in 1998 called Head On, which he subsequently sent to William Morris Agency.
He claims the script was taken to CAA without his knowledge and shown to Cruise's agent.
McLanahan says when he saw Mission: Impossible—Ghost Protocol he "immediately recognized the script for this movie had been illegally written and produced from Head On's 1998" script. He does not cite any examples of similarities in his lawsuit.
UPDATE: The actor's attorney, Bert Fields, tells E! News in statement: "Tom Cruise has never stolen anything from anyone.  This bizarre lawsuit against 13 people for combined copyright infringement and 'age discrimination' will be quickly dismissed by the Court."
In late December, the three-time Academy Award-nominated actor settled out of court with the publisher of In Touch Weekly and Life & Style in response to stories which claimed the A-lister "abandoned" daughter Suri Cruise after his divorce from Katie Holmes. The suit was filed on Oct. 24, 2012.
—Reporting by Claudia Rosenbaum
(Originally published on Wed., Feb. 5, 2014, at 2:31 PM PT)