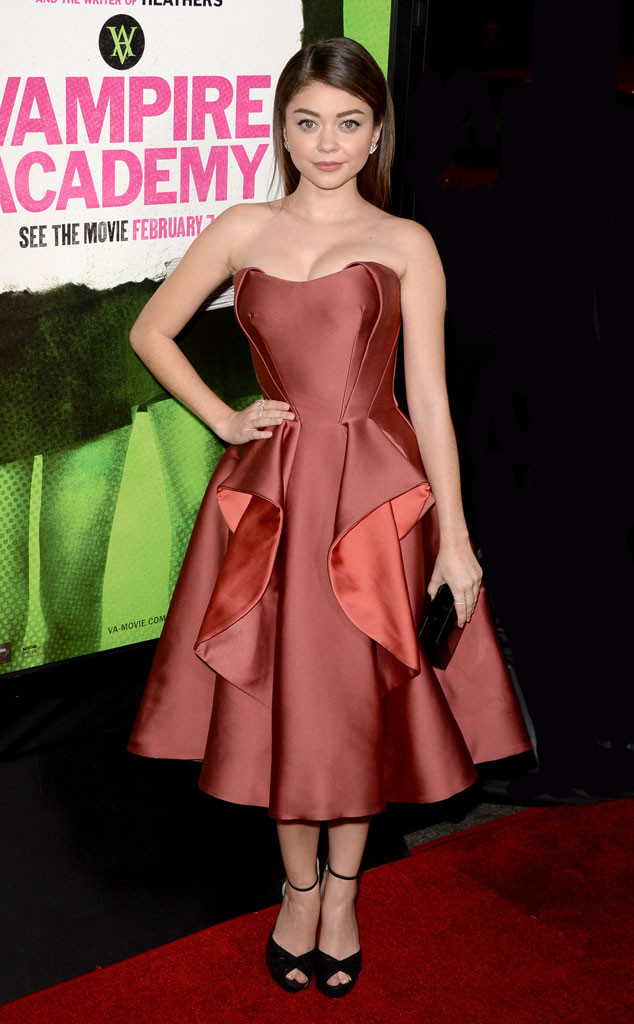 Jason Merritt/Getty Images
How do we feel like we've seen Sarah Hyland's dress on a two-year-old, wearing two pounds of stage make-up? We wouldn't be surprised if the Vampire Academy star pulled out a baton for a quick talent routine, and then ran off stage to cry to her mommy.
Though in fairness, this Zac Posen design is showing off more boob than any Little Miss Sunshine show has ever seen...