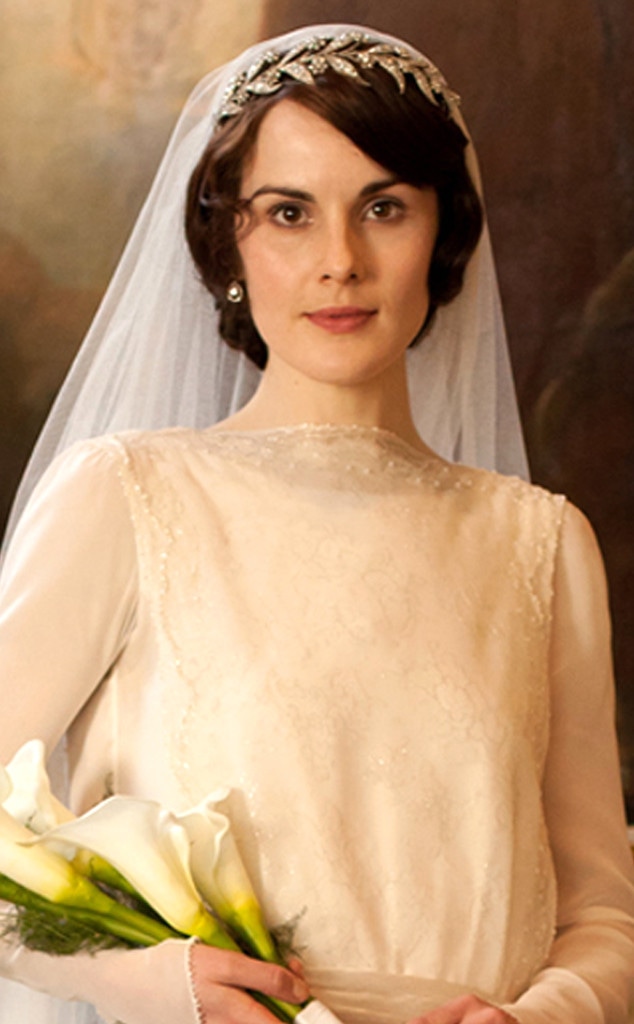 COURTESY: CARNIVAL FILMS AND TELEVISION LIMITED FOR MASTERPIECE
Attention all brides planning a Downton Abbey-inspired ceremony: Consider your "something borrow" covered.
Thanks to British jeweler Bentley & Skinner, you can now rent Lady Mary Crawley's dazzling wedding tiara. The exact 45-cart diamond hairpiece that appeared on the PBS drama is available for $2,000 a day. (oh, there is also the added fee of a $200,000 deposit.)
According to the brand's website, the Georgian tiara of yellow gold and silver garland leaves and floral clusters actually dates back to 1800. But while the hair accessory was truly vintage, Mary's stunning silk dress was not. The show's costume designer Caroline McCall has shared the gown cost over $6,000 to create. Still, these splurges seem minimal compared to the $24,069 it costs to have your nuptials at Highclere Castle in Newbury, U.K.—aka the real-life location of Downton Abbey.
We have a feeling there will be a lot of fans excited about this news—especially considering the Masterpiece drama had 6.8 million views last Sunday. And that's even with the Super Bowl competing! No wonder the show has already been renewed for a fifth season. Not to get ahead of ourselves, but more episodes might mean more weddings too, which is basically the second best thing to creating your own dream nuptials.