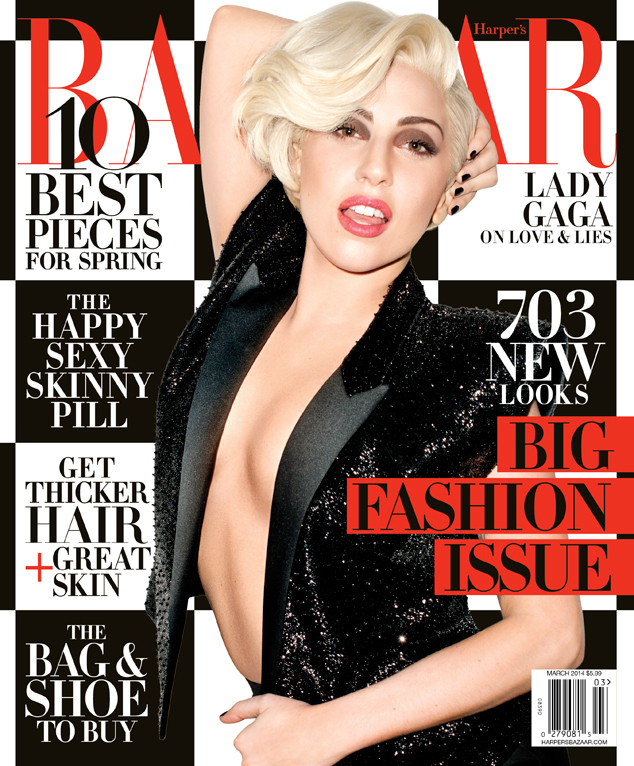 Terry Richardson for Harper's BAZAAR
Lady Gaga has always been open about her struggles with substance abuse, but she says there's now one former hardship in her life which she's finally overcome: her eating disorder.
"I am better with food. I don't have an eating disorder anymore," the 27-year-old pop star tells the latest issue of Harper's Bazaar when asked about something she's "better at now" than when she was younger.
"I'm also better at not letting people take advantage of me," she continued. "Five years ago, when I spotted someone with a hidden agenda, I allowed them to stay around me…I speak up now. I realized that it's my own fault that people take advantage. I should be around people who cherish my talents, my health, my time…I'm an artist. I deserve better than to be loyal to people who only believe in me because I make money."
The lessons have been hard for Gaga to learn after a self-admitted tumultuous 2013. Her latest album Artpop was met with mixed reviews and she parted ways with her longtime manager Troy Carter in November in addition to recovering from her grueling hip injury, for which she underwent surgery.