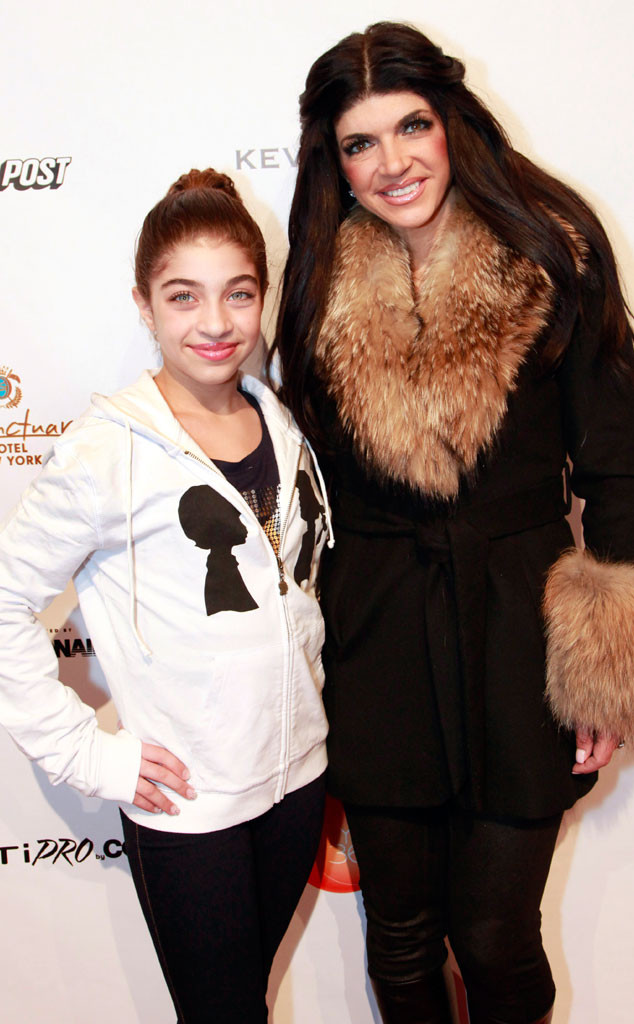 Allison Joyce/Getty Images
Teresa Giudice is putting on a brave face for the sake of her family.
The Real Housewives of New Jersey star and her husband Joe Giudice face a 41-count indictment alleging they engaged in mail and wire fraud, bank fraud and bankruptcy fraud from 2001 to 2011. Court documents also allege that Joe failed to submit tax returns for 2004 through 2008. In total, the Giudices allegedly obtained more than $5 million in bank loans due to fraudulent and falsified paperwork.
"I can't just be upset and crawl up in a ball and just go in a room and—and lock the door. I can't. I'm a mom. I have four daughters," Teresa, 41, told ABC News on Tuesday, Feb. 4. Asked what she knows about the allegations, she said, "I would love to answer all your questions, and one day I will. But, you know, out of respect of the process, I'm going to let, you know, the legal matters play out in court."