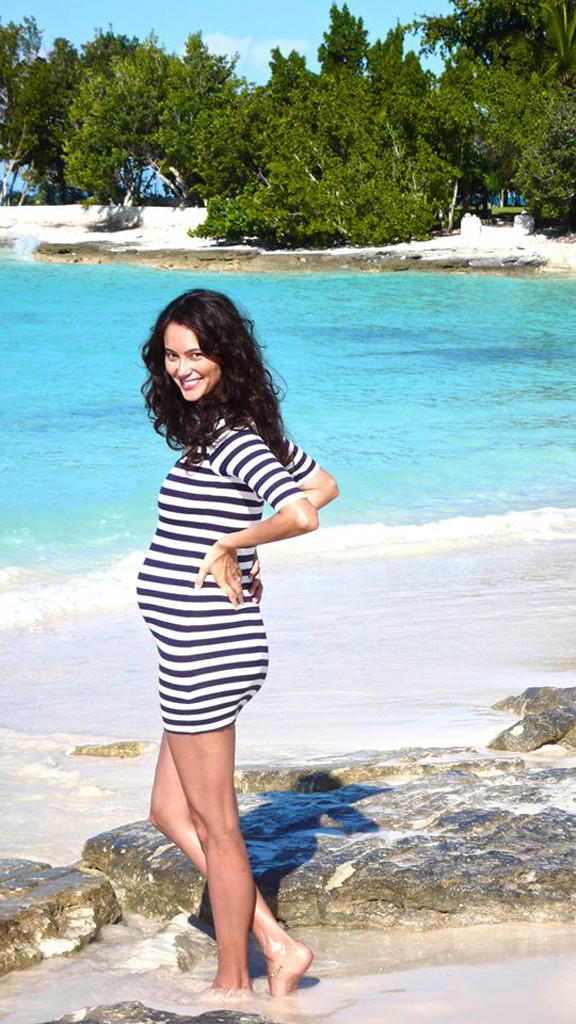 Facebook
Bruce Willis and Emma Heming's second child together is most definitely on the way.
While the couple never officially confirmed that they were expecting again when the story first made the rounds, Heming put any doubts to rest by posting a rather gorgeous photo of herself on Facebook that shows off her now distinguishable baby bump.
"#BabyMoon2014 Photo: B. Willis," she wrote Jan. 20 alongside the pic, taken by her hubby, of her standing on a tropical beach in a snug striped minidress, her bare feet in the water.