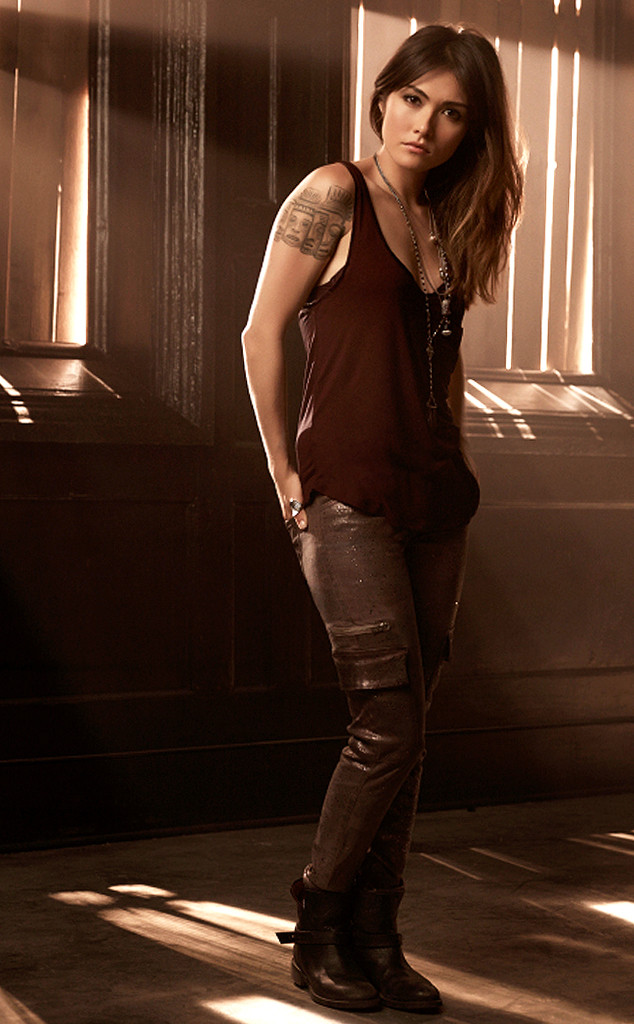 Art Streiber/The CW
Warning: Do not continue reading the following article unless you've watched The Originals' Feb. 4 episode, "Crescent City." Spoilers ahead!
And yet another witch bites the dust!
After the tragic death of Davina (Danielle Campbell), The Originals killed another New Orleans witch on Tuesday night's episode: Sophie (Daniella Pineda), who was killed by the niece, Monique, she worked so hard to resurrect all season long on the CW drama. Rough twist, girl!
But another witch also got our attention during "Crescent City": Celeste (Shannon Kane), who finally revealed herself to Elijah (Daniel Gillies) and proved just how powerful she, Bastianna (Shannon Eubanks) and Genevieve (Elyse Levesque) are, kidnapping Klaus (Joseph Morgan) and Rebekah (Claire Holt) by episode's end after Elijah chose to save Hayley (Phoebe Tonkin) instead of his siblings.
A lot went down in this episode, so we got scoop from executive producer Julie Plec on what's ahead for the Original siblings after they messed with the wrong witches and how Jackson (Nathan Parsons), Hayley's new werewolf love interest, will factor into her relationship with Elijah...