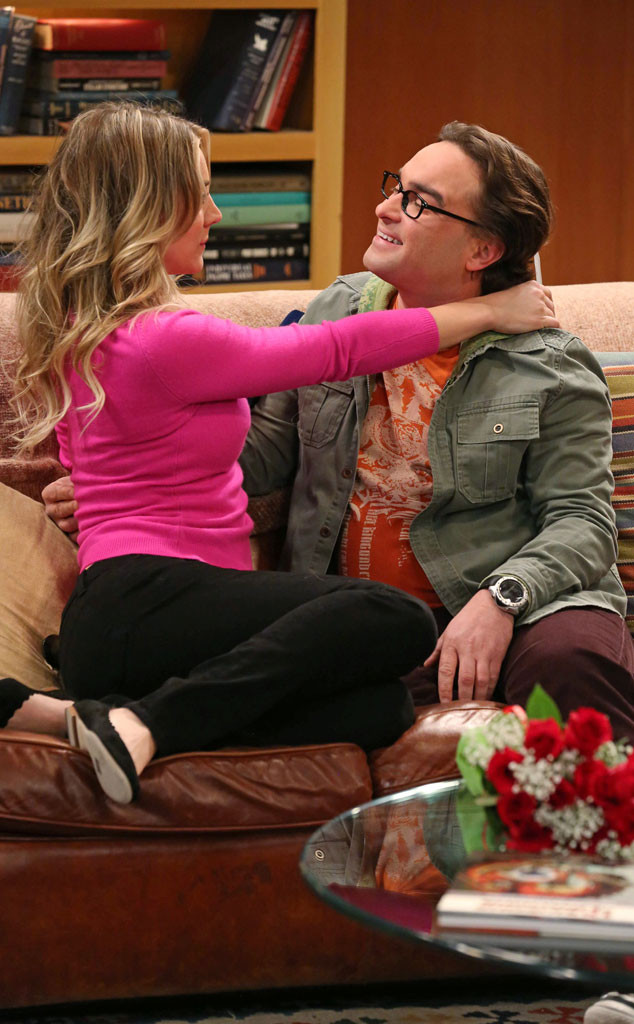 Michael Yarish/CBS
Pull out your pocket watches because it's almost time for The Big Bang Theory!
The CBS smash comedy's annual Valentine's Day episodes are always a fan-favorite treat, and this year, viewers are being gifted with something so much sweeter than a box of chocolates: Sheldon (Jim Parsons) on a train. That's right, our locomotive-enthusiast is taking a romantic rendezvous up to Napa via train on a double date with his lady Amy Farrah Fowler (Mayim Bialik), Howard (Simon Helberg) and Bernadette (Melissa Rauch).
And as for Leonard (Johnny Galecki) and Penny (Kaley Cuoco)? The rekindled couple is opting for a "quiet weekend at home," but of course, the beauty and the geek duo are bound to get into some kind of dating dispute. Brace yourselves, because we've got your exclusive first look at The Big Bang Theory's V-Day extravaganza, as Leonard calls out Penny (in front of the entire gang!) about something we've all been mildly concerned about: Her excessive drinking. Yikes!