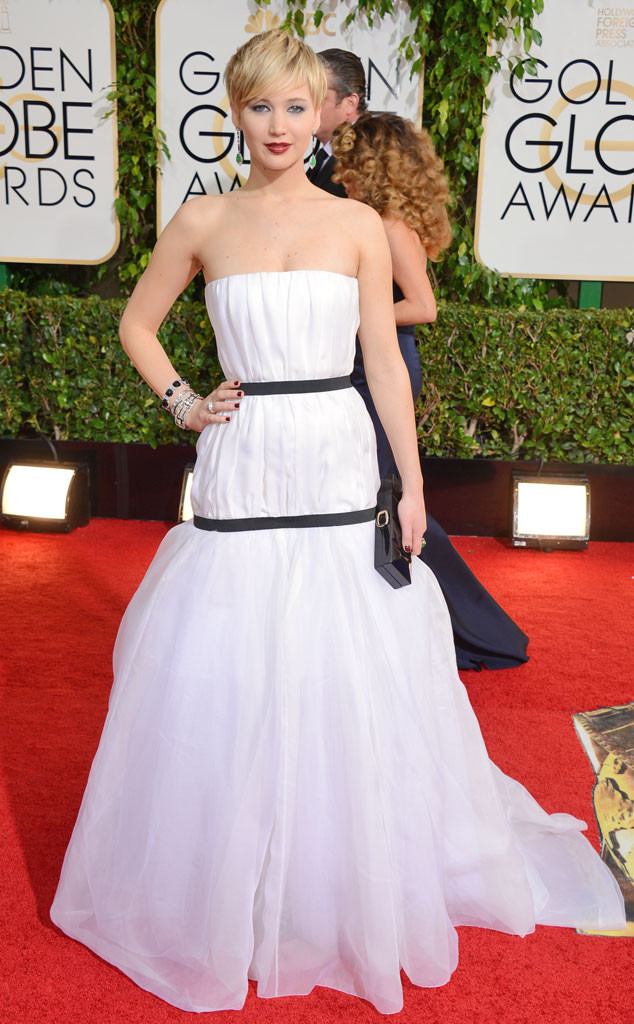 Jordan Strauss/Invision/AP
Jennifer Lawrence is flourishing—both personally and professionally, it seems—but sometimes this 23-year-old Oscar winner just wants to unplug and unwind!
So much so, in fact, that she joked to Empire magazine, "…on the last day of Hunger Games [filming the final installment, Mockingjay Part 2], I'm going to turn my phone off for a year!"
"It's okay, it's my fault," she explained, adding, "I get little breaks here and there." It is nice to disconnect every now and then—although 12 months phone-free might be hard to do. Plus, if Jen didn't have a phone, how could she keep in touch with her X-Men: Days Of Future Past costar Halle Berry?