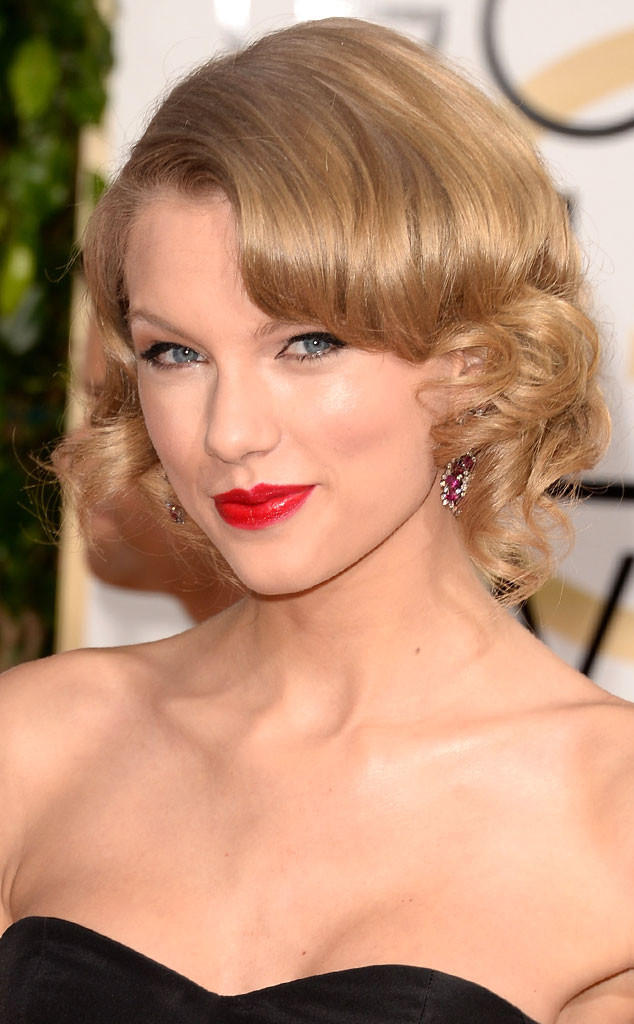 Jason Merritt/Getty Images
Taylor Swift is blessing the March cover of Glamour with her beautiful image, and she's offering up more dating advice. This time it's about navigating the dangerous and confusing world of answering texts. How long do you wait to text someone? How long do you wait to text someone again? What if they don't answer? What if they answer with only one word? What if the only thing they send back is a weird emoticon that sort of looks like a wink but its tongue is out? Is that a licking wink? What does that mean? We're already getting anxious. Help us, Taylor!
Actually, Taylor has been asked about her dating life and her rules on love pretty much every single time she's done an interview. And since Taylor hasn't responded to our request to co-write a relationship advice column à la Carrie Bradshaw in Sex and the City, then we're just going to have to make do with what we have right now. And what we have is a list of all the things she has said about dating, exes and relationships over the past couple of years.