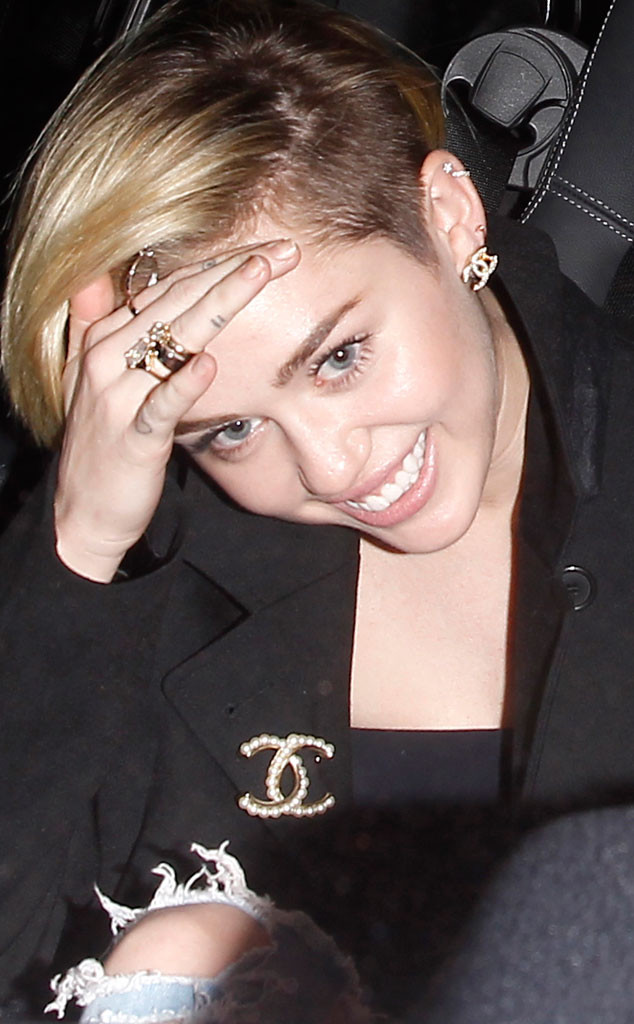 ROLO/AKM-GSI
Miley Cyrus recently made a very smart, responsible decision: To quit smoking cigarettes!
The 21-year-old "Adore You" singer tweeted an update on her progress Monday, Feb. 3, letting her 16.9 million followers know that she'd gone "2 months no cigs" and was —rightfully—#proudofmyself. (We're proud, too!)
Whether Miley is also abstaining from smoking marijuana remains to be determined. She isn't exactly shy about declaring her love for the drug, though. In the March 2014 issue of W, she told Ronan Farrow, "I love weed. I just love getting stoned. I just want it to be back to where it's, like, organic, good weed." And in late January, the Queen of Twerk tweeted a photo of an e-card seemingly declaring her affinity for the substance. It read: "Everyone is in a relationship, getting married or having babies. And I'm just over here like 'I love weed.'"