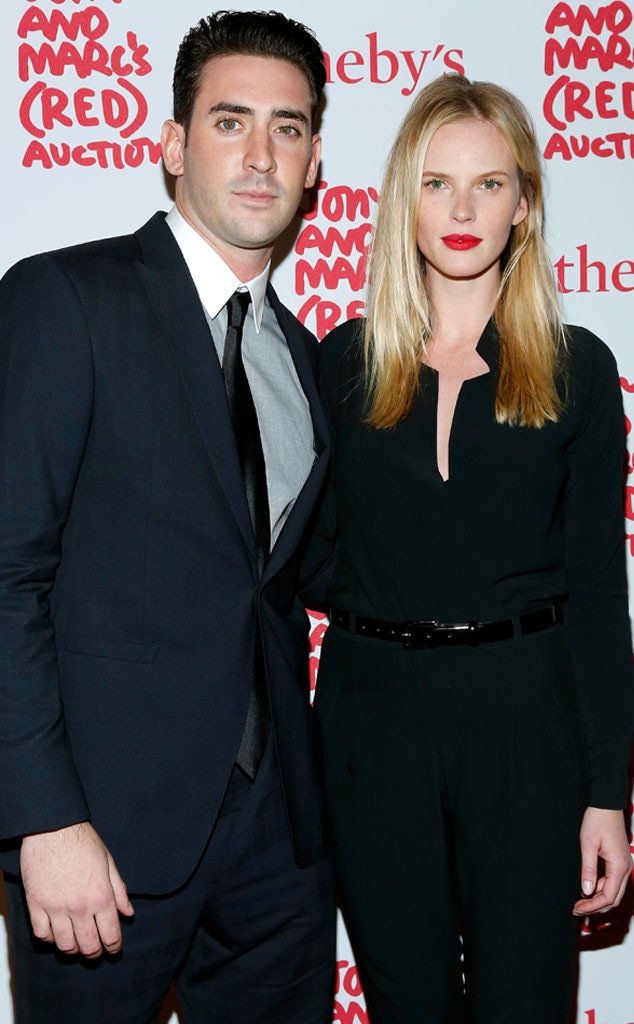 Cindy Ord/Getty Images for (RED)
Anne V and Matt Harvey have called it quits after eight months of dating, E! News confirms.
The supermodel, 27, and the New York Mets pitcher, 24, "are no longer together," a source says. "Anne is very much single." The blond beauty—whose full name is Anne Vyalitsnya—is currently in Seattle working on a business deal. The trip is doubly productive, as V is figuring out her next step in life. "Close friends have joined her and she is using this as a time to refocus," the source says.
"Right now, she wants to stop putting love first," the source says of the 5-foot-10 Russian beauty. "Her modeling career is still very much in demand and she's on the upcoming season of The Face."
Prior to dating Harvey, V was in a two-year romance with Maroon 5 singer Adam Levine. In the February 2014 issue of Ocean Drive, she said being in such a public relationship was difficult.
"Honestly, it sucks, but it is what it is," she admitted. "People don't really realize that at the end of the day, we all want to be loved. We all want to have normal families and relationships and kids. No one wants to get divorced and have someone create stupid dramas and articles about your relationship."
Us Weekly broke the news of V and Harvey's breakup on Monday, Feb. 3.