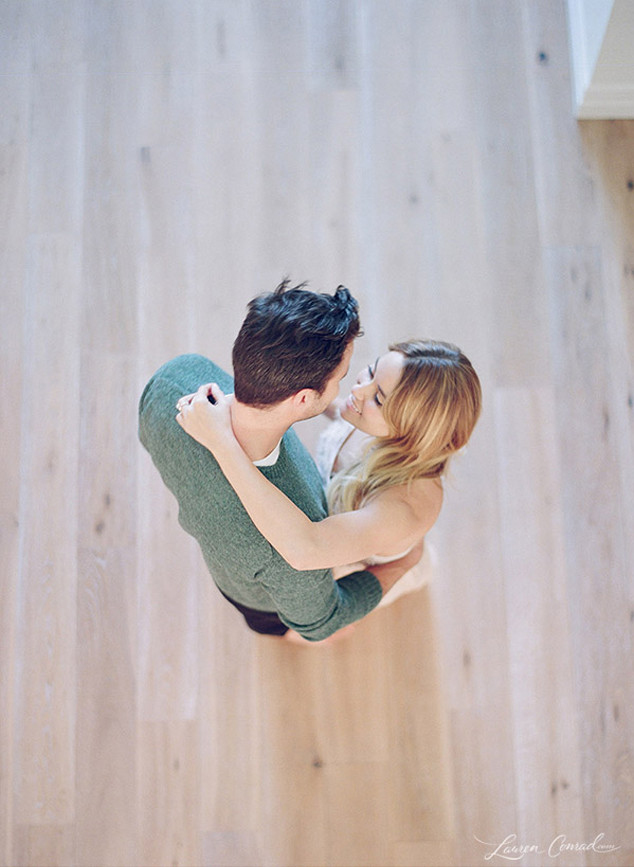 laurenconrad.com
Love is in the air!
With Valentine's Day just around the corner, and plenty of sweet celebrity weddings in the works, it's no surprise that Lauren Conrad felt compelled to post a sneak peek of her engagement photos on her web site.
The fashionista slyly uploaded two adorable pics from a recent engagement shoot featuring her and fiancé William Tell, and we have to say, they look simply dreamy.
The sweet moment was beautifully captured in their home by photographer Elizabeth Messina, and perfectly portrays their loving romance.