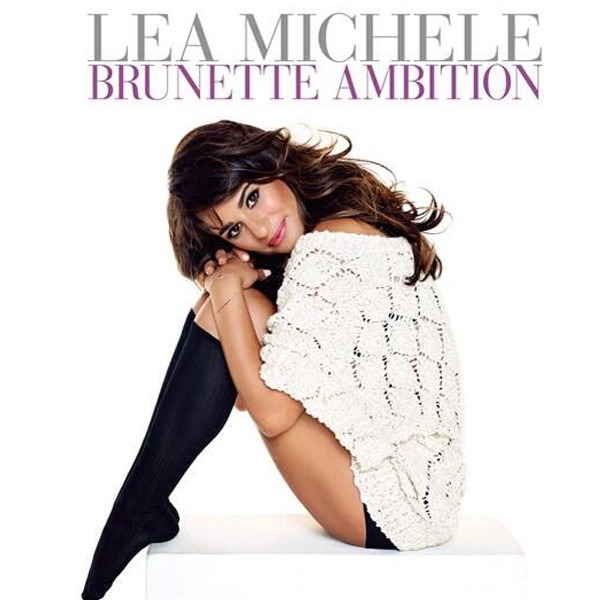 Twitter
Lea Michele has been busy shooting Glee, releasing songs and music videos from her debut solo album Louder and now, she's promoting her upcoming book!
The actress unveiled the cover art for her latest project, Brunette Ambition (which is available for preorder now and will hit stores May 13). "My #BrunetteAmbition book cover! I love it so much! Pre-order the book here: http://www.bit.ly/LeaBook," Lea tweeted today.
"What do you guys think of my #BrunetteAmbition cover?! I can't wait for you all to ready it! #May2014," she added.
The part memoir, part how-to and part style guide is described as the following, according to the book's website: "Lea Michele is one of the hardest working performers in show business and she knows better than anyone that it is difficult to be your best self and keep things in perspective when your to-do list is overflowing and you are faced with challenges. A practical and inspirational guide to harnessing tenacity and passion, Brunette Ambition is about living the fullest life, no matter what obstacles life puts in your way."
Along with releasing the cover art of her book, Lea shared a fun photo of herself and her parents during their hike (an activity Michele has been enjoying a lot lately) earlier today. The actress took to Twitter, writing, "Family hike w/ mom and dad! Starting the week right!"
Michele recently spoke about her inner strength following the devastating loss of her boyfriend Cory Monteith.
Lea told her BFF Jonathan Groff during an interview for Teen Vogue, "I somehow feel the insane love Cory and I had for each other morphed into this strength that I have right now. There's just something about knowing he's watching everything I'm doing and feeling like I have to do everything now not just for me but for him. I also have a safety net below me—if I fall or if it's too much, my friends and family will be there to catch me."