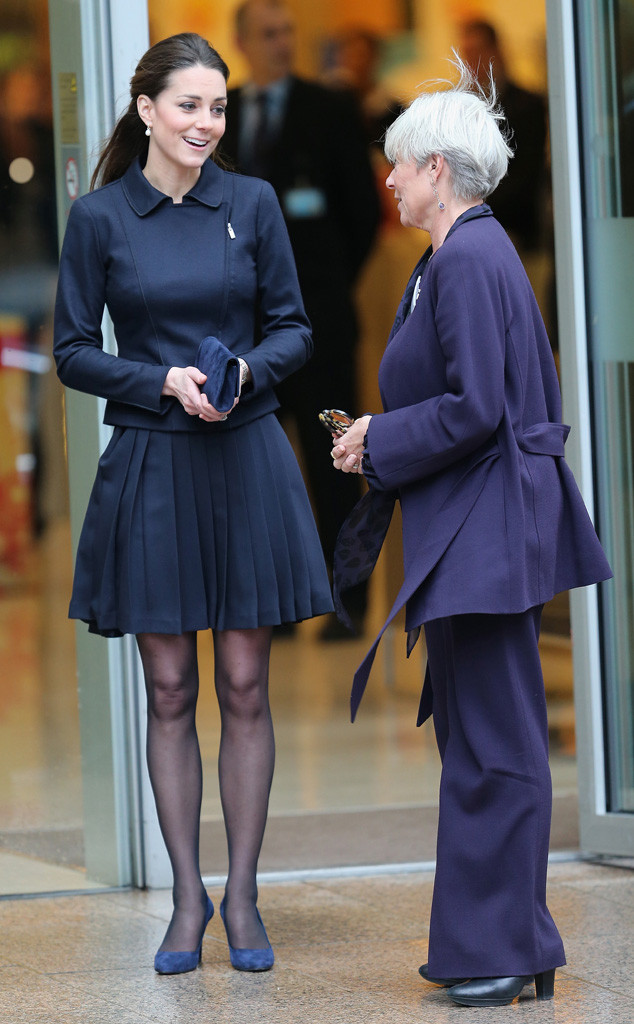 Chris Jackson/Getty Images
Kate Middleton is a bona fide style star, but there's one person who doesn't approve of her fashions: her grandmother-in-law!
Queen Elizabeth II reportedly isn't a fan of the skirts that the duchess has been sporting lately, claiming that they're far too short.
The Mail on Sunday claims that the Queen has reviewed (and revised) Middleton's wardrobe for her upcoming Australian tour.
The "subtle but significant regal makeover" will feature "lower hemlines" than what we're used to seeing on the brunette beauty.