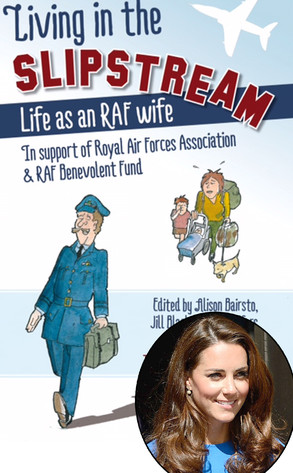 Book Guild publishing
Kate Middleton is diving in to the literary world.
The Duchess of Cambridge has written the foreword to the new book Living in the Sliptstream: Life as an RAF Wife, which comes out in May. The book is a collection of stories told by the wives of Royal Air Force servicemen.
"These women reveal, in their authentic voices and colorful portraits, what life as an RAF wife is really like," read a press release from Book Guild Publishing. "When a whole family can be required to up-sticks and move with almost no notice, when rank pulls favor even at home, and when things go comically wrong during a royal visit."