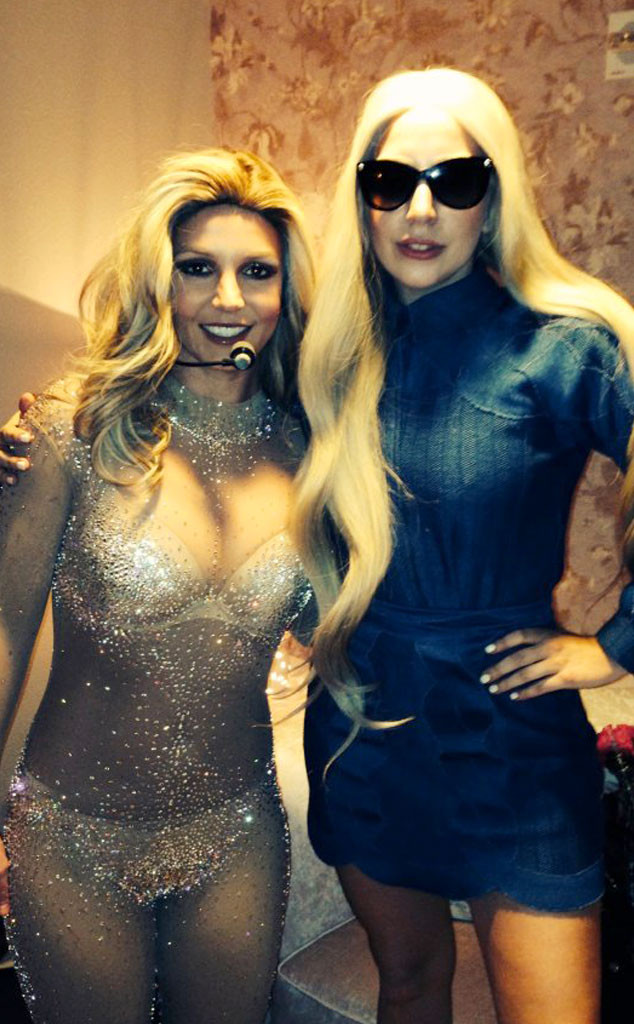 littlemonsters.com
Lady Gaga spent some one-on-one time with Britney Spears on Saturday, Feb. 1.
Mother Monster—or Goddess of Love, as she now likes to be called—watched the "Perfume" singer take the stage at Las Vegas' Planet Hollywood as part of her two-year Piece of Me residency. "Tonight's show is gonna be a good one, I can feel it. Who's coming?" Spears asked her Twitter followers.
Gaga, 27, said she'd be rocking "long blond hair" and "androgynous wear" for the two-hour concert.
"Come hang before the show starts," Spears, 32, told her pop peer. "Can't wait to see you."