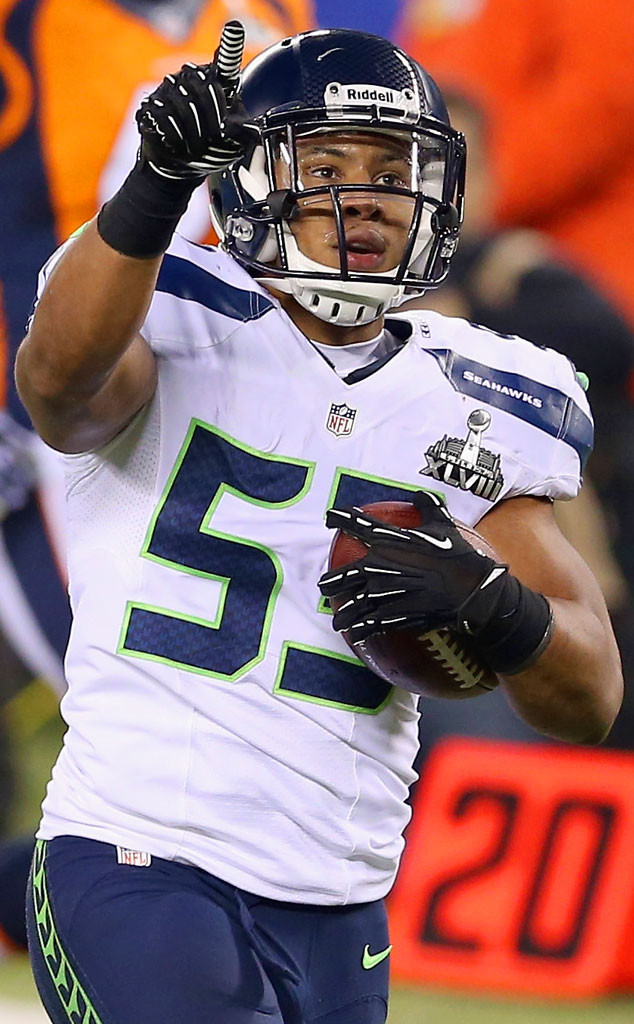 Christian Petersen/Getty Images
Malcolm Smith is going to Disney World!
The Seattle Seahawks linebacker is the first defensive player to earn Super Bowl MVP honors since Tampa Bay Buccaneers safety Dexter Jackson in 2003. His team beat the Denver Broncos 43-8. "It's unbelievable,'' Smith said after winning Super Bowl XLVIII at MetLife Stadium in East Rutherford, N.J. "I'm in shock. We expected a great fight from them. We kind of just dominated the game."
He also told ESPN, "You dream of winning the Super Bowl. But MVP? No. You put in the work and hope it's enough. But, recently, you appreciate every opportunity that comes to you."
Smith, 24, returned a second-quarter interception 69 yards for a touchdown during the football game.