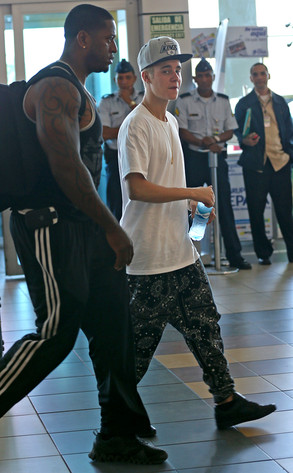 Splash News
Justin Bieber hit a little turbulence on his way back into the United States.
Two days after he was charged with assault in Toronto, a jet carrying the mischievous pop star and a group that reportedly included his dad landed in New Jersey with the intention of ferrying its occupants into town for Super Bowl XLVIII festivities.
Upon arrival at Teterboro Airport, however, the aircraft was searched by authorities with drug-sniffing dogs due to suspicion that there was marijuana onboard. The search could also be considered routine because the plane was en route from Canada, i.e. crossing an international border.