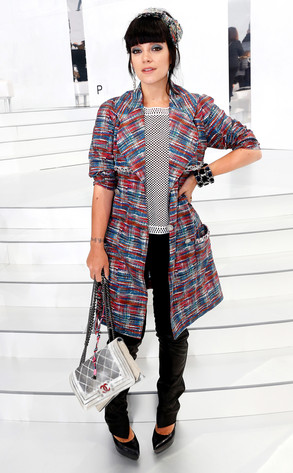 Bertrand Rindoff Petroff/Getty Images
Lily Allen has spoken out about the pressure women in the entertainment industry feel to look a certain way, but she herself remains affected by it.
In an interview with Elle U.K.'s March 2014 issue, the 28-year-old singer admits, "Of course I'd rather look like Kate Moss than look like myself."
"I wish I didn't feel like that," she clarifies, "and I think the reason we feel like that is because of the imagery we're fed all the time. Women are still expected, in some weird way, to kind of… Sit there and look pretty. And not talk."