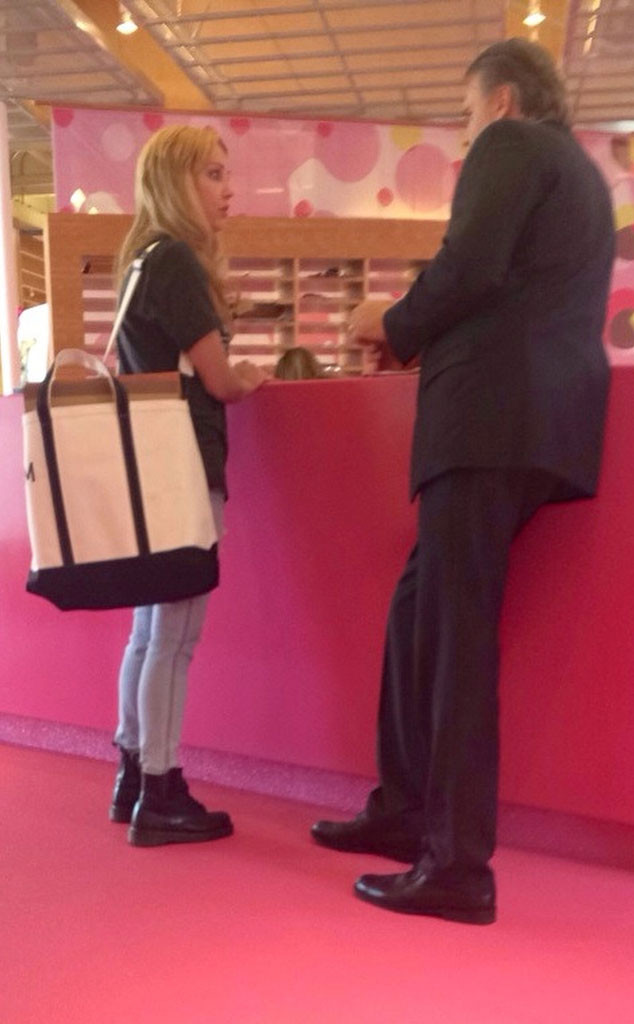 AKM-GSI
What's so shocking, Amanda Bynes? The amount of homework? The class hours? The amount of pink in that one room?
Regardless, there was something said by a staff member at FIDM in Irvine, Calif., that was eye-opening to one of their newest students. In the first photo of the former child star on campus, Bynes was spotted in a deep discussion with one of her professors while attending the Orange County Fashion Institute of Design and Merchandising school.
She was dressed casually in boots, a T-shirt and skinny jeans and carried an oversize monogrammed tote bag with a large sketchpad.
"She was very nice, friendly and chatting with her classmates," a source told E! News earlier this month, and added that Bynes was "originally going to be a fashion design major but has now decided to pursue merchandise product development. She is enrolled part-time for the winter quarter."