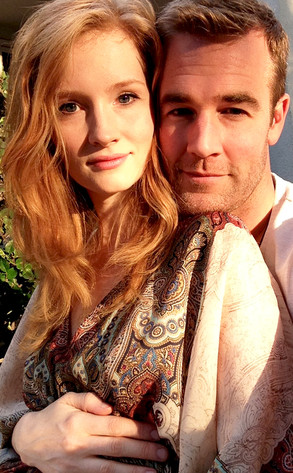 Kimberley Van Der Beek
James Van Der Beek and his wife Kimberly are revealing the name of their adorable new addition.
"We named our baby girl," the proud mama shared on Instagram on Friday, Jan. 31, along with a pic of Annabel written out on a wood surface and some hearts.

Unfortunately the name announcement did not come with a photo of the newborn, so we will have to wait to see little Annabel.

The star of the upcoming Friends With Better Lives and Kimberly welcomed their third child together on Saturday, Jan. 25.
"Outnumbered by kids, outnumbered by girls, outlandishly grateful and thrilled... Watch out world, VDB baby #3 made her debut last night :)" the Dawson's Creek alum tweeted the day after the birth.