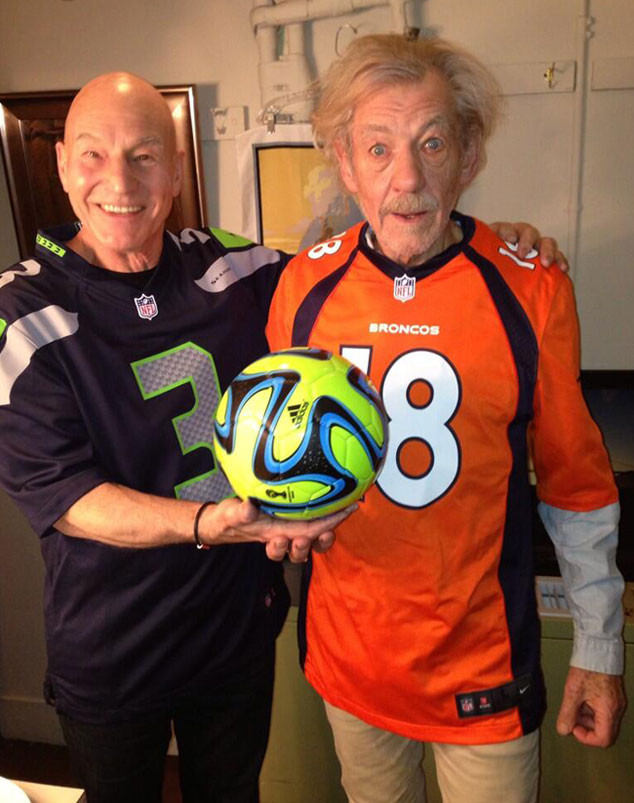 Twitter
Patrick Stewart and Ian McKellen are everything.
The best buds are apparently rooting for opposing teams for this year's Super Bowl and shared a photo of them wearing football jerseys. Stewart wore a Seattle Seahawks quarterback Russell Wilson's jersey, while McKellen showed his support for the Denver Broncos' Peyton Manning.
But what's the best thing about the Brits showing some team spirit for American football? The fact that they're holding a soccer ball (or sure, a football if you live anywhere other than the States)!
The sirs have a long history of friendship, and their bromance never seizes to bring a smile to our faces. In fact, the duo has a habit of snapping pics of themselves visiting multiple tourist attractions in New York City.