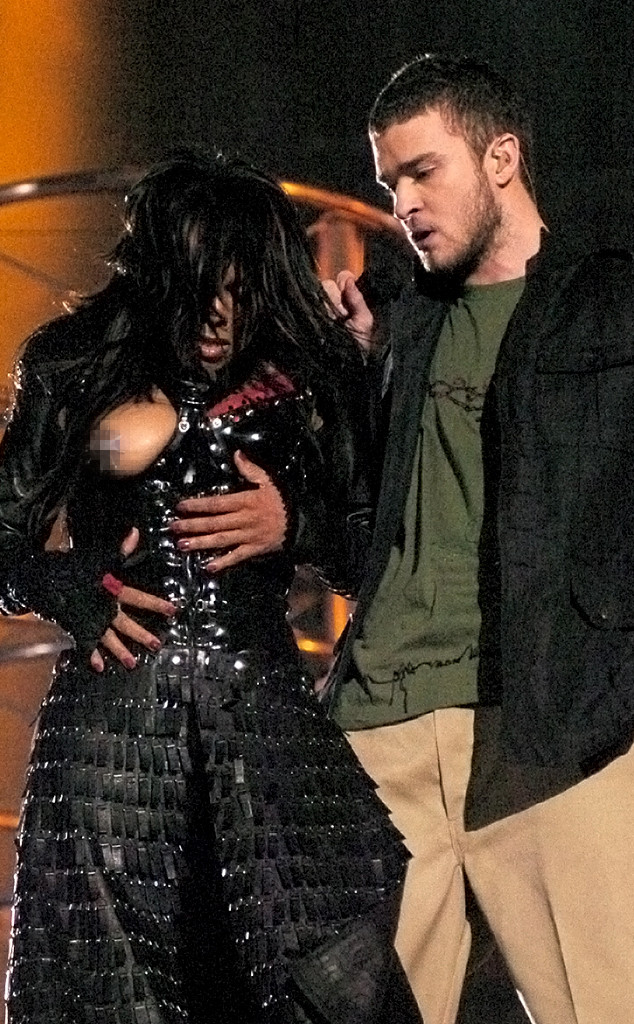 Kevin Mazur/WireImage.com
Who could ever forget that Janet Jackson is responsible for the phrase "wardrobe malfunction?"
Nearly 10 years ago, on Feb. 1, 2004, 90 million viewers were unexpectedly treated to a televised peep show when the singer's right breast was exposed for nine-sixteenths of a second. Justin Timberlake had joined the music legend on stage to sing his third solo single, "Rock Your Body," during the Super Bowl XXXVIII Halftime Show. As the pop star crooned, "Bet I'll have you naked by the end of this song," he reached over, grabbed a corner of Jackson's right breast cup and gave it a tug, exposing her boob.
Jackson quickly grasped her chest as the camera cut wide and fireworks exploded from the stage.
And that's when s--t hit the fan (pardon the expression).