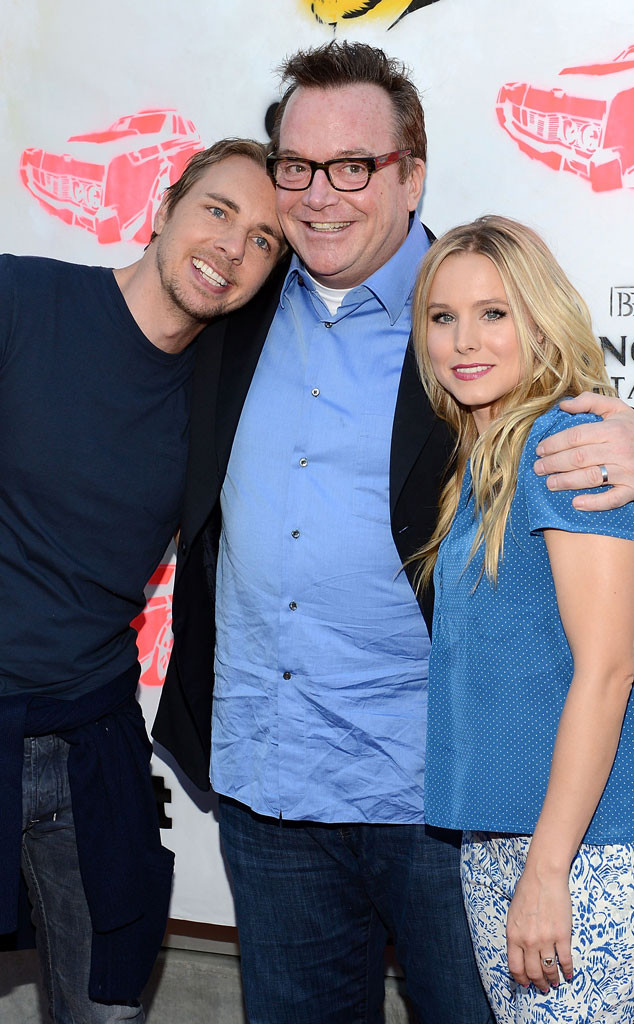 Michael Kovac/WireImage
Apparently, Dax Shepard is one generous dude.
During an appearance on The Wendy Williams Show on Thursday, Jan. 30, Tom Arnold revealed that the Parenthood star once offered to be the Hit and Run actor's sperm donor while Arnold and his fourth wife Ashley Groussman were struggling to conceive.
And the best part? Kristen Bell was totally cool with her hubby's selfless offer!
"I have a very low sperm count," the 54-year-old funnyman told the talk show host. "I found out in college, at the University of Iowa. I worked at the hospital school, and they said, 'Hey, you can donate blood or plasma,' which I always did for beer money. And then there was a sign that said, 'You can donate sperm for $35.' And I was like, 'Now I know what I'm doing with my life! I'll do that three times a day!' And they [tested] it, and they were like, 'Yeah, your sperm does not work.'"