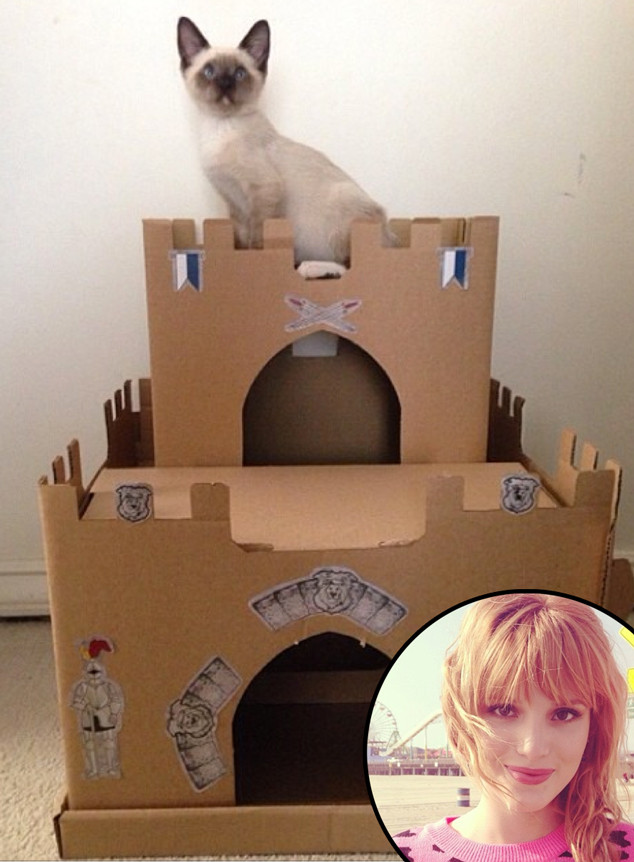 Instagram
If you happen to seen a beautiful young redhead walking a cat on a leash, it just might be Bella Thorne.
Yup, the Shake It Up star walks her new kitty, Louis V. (as in Louis Vuitton), around her neighborhood.
"I walk him on a leash—I'm one of those people," Bella told me while promoting her participation in this year's Red Dress Collection runway show at New York's Mercedes-Benz Fashion Week. "He's learned to like the leash. People don't look at me like I'm crazy, but I haven't taken him to the Grove [L.A.'s popular outdoor mall] yet."
Yet.
Bella adopted Louis late last year when he was among a handful of cats used for a photo shoot for her new Candie's campaign.