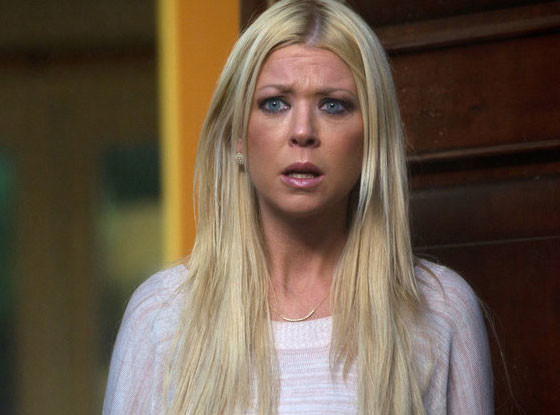 Syfy
Break out your umbrellas 'cause it's raining sharks…again!
As if the snow isn't enough for New York City to deal with, they will be plagued by sharks this July when Syfy premieres Sharknado 2: The Second One, the highly anticipated follow up to the network's original movie that dominated social media last summer.
Syfy officially announced that Ian Ziering and Tara Reid will reprise their roles as Fin and April in the sequel, which is set to begin production in New York in February.
Fins (Oops, we meant fans, but the typo works!) can expect to see Sharknado 2: The Second One premiere in July 2014.
 "Sharknado was an extraordinary 'perfect storm' which captured the attention of movie fans across the globe," Syfy's executive vice president Thomas Vitale said in a statement. You couldn't go anywhere without hearing about Sharknado!  By reassembling the creative team–and dropping sharks onto New York's iconic sites–we're unleashing yet another 'fin' wave of shark-mania."
Paul Bales, from The Asylum, the company behind Sharknado, added, "We're thrilled to be able to bring back the talent that made Sharknado a hit. Can lightning strike twice? I don't know, but it's a scientific fact that you're more likely to be killed by lightning than by a shark. This film will have lightning and sharks, so that's got to count for something."
According to Syfy, the sequel will find Fin and April trying to save NYC after a freak weather system turns its deadly fury on the city, with sharks looking to take a bite of the Big Apple. (Get it? Get it?!)
Back in July, Sharknado's inaugural broadcast attracted 1.4 million viewers, 566,000 of them adults 18-49, aka the most important demo as far as networks are concerned. Sharknado's ratings were up 29 percent from Syfy's 2013 average for an original movie. However, the movie's social media presence was impressive, as it generated 5,000 tweets per minute at its peak.
(E! and SyFy are both part of the NBCUniversal family.)