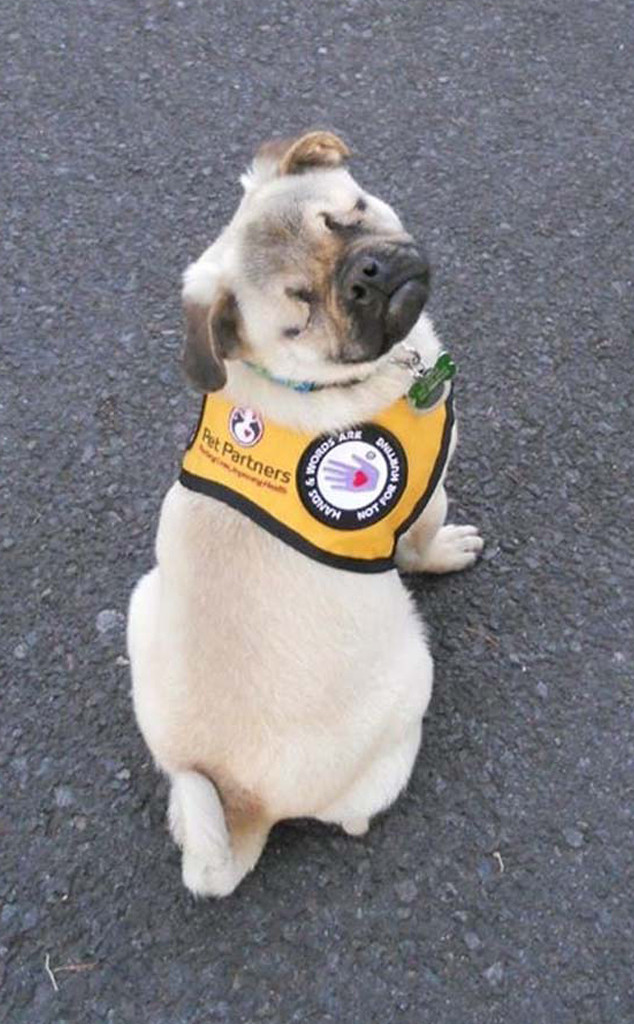 Xander the Pug lost his eyes when he was little. But he never lost his positive outlook on life.
The two-year-old dog suffered a head injury when he was just a puppy that resulted in both of his eyes being removed and respiratory issues that challenge his sleep. His owner then left him at a shelter.
"He" explains on his website:
At ten months old, my owners put me in the car and I was excited that we were going for an outing together. We got out of the car and entered a building; I met some new friends that were giving me lots of TLC. Then I heard the door close, and the familiar sound of the car starting and driving away. Did they forget me!?!
But after all that pain, Xander found a happy ending at the Klamath Animal Shelter In Oregon, especially when Marcie and Rodney Breedy met and adopted him. They saw something special in Xander.