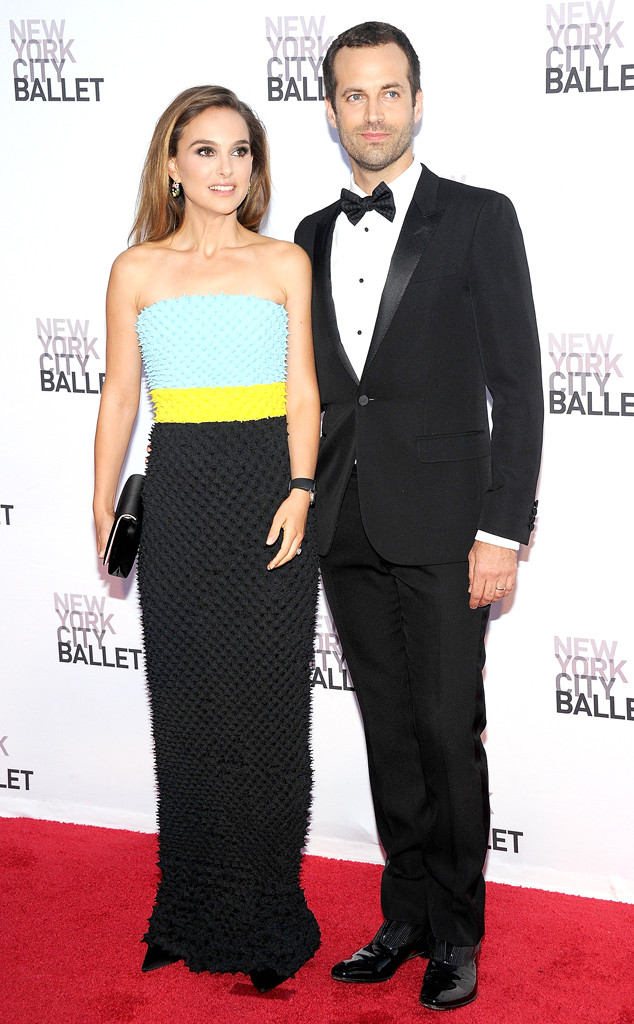 Jamie McCarthy/Getty Images
Mazel tov!
Natalie Portman's husband, Benjamin Millepied, just revealed that he's in the midst of converting to Judaism.
In an interview with Israeli newspaper Yediot Acharanot this week, the ballet choreographer explained that becoming Jewish is "very important" to him.
Natalie, Benjamin and their son Aleph are all in Israel until March as she's working on casting her directorial debut, A Tale of Love and Darkness.
The drama is based on the memoir of Amos Oz, an Israeli author who advocated a two-state solution to the Israeli-Palestinian crisis.
Portman was born in Jerusalem but moved to the United States when she was just three years old.